scroll for the Space
~
MORE ~
Explore S.
→ Story You're Creating or Missing . . .
Your Space here :
322
people 👁️ing this randomly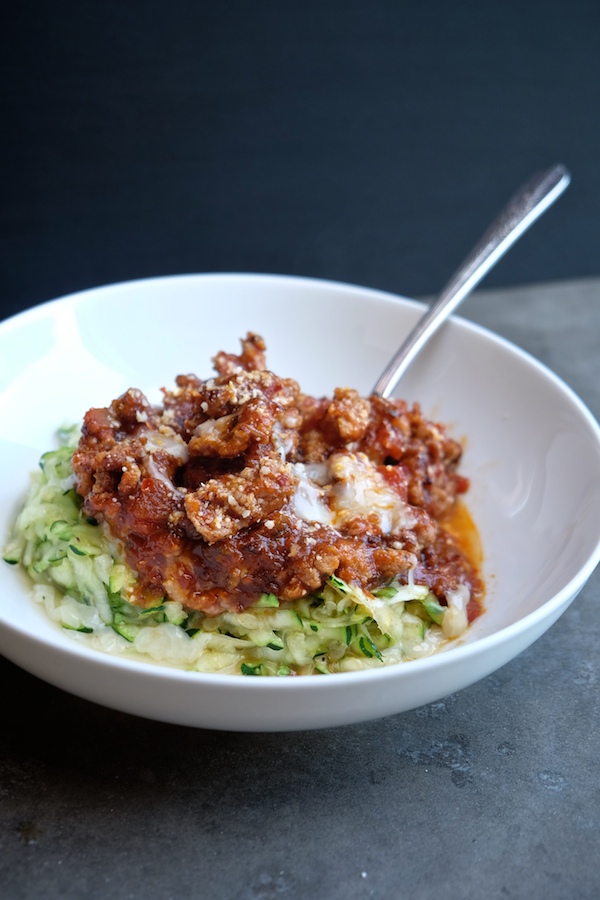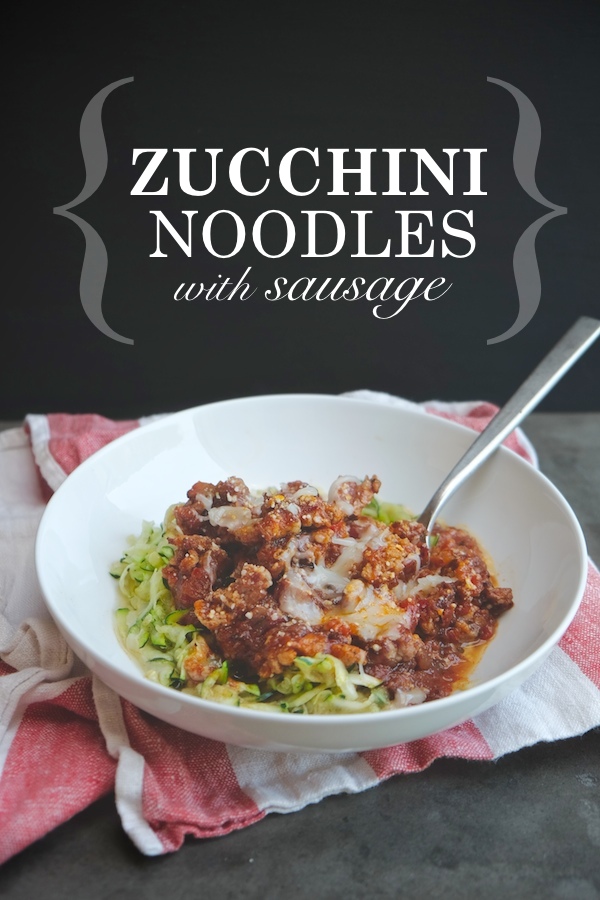 Dinners sometimes get a little interesting when Casey is working late. Cooper and I put together snack dinners, we eat leftovers, and sometimes I resort to cereal or popcorn for dinner.  When Casey's home I cook heartier meals– more meat & carb related things.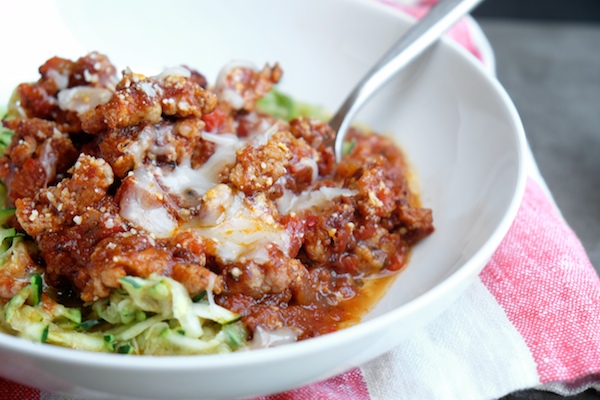 But sometimes, I make Cooper and I separate things because maybe I want something vegetable heavy and maybe he doesn't. On this particular night I had a zucchini in the fridge and a sausage to cook. This is what I made!  Sausage is browned, marinara is stirred in. We have instant meat sauce. A quick sauté for the zucchini and we marry the two to make this delicious Zucchini Noodles with Sausage bowl. Serves 1 or 2 if you feel like sharing.
You could get yourself a spiralizer or use a box grater for this! I chose box grater. It was closest to the kitchen.
Let's get our ingredients together.  There's not much required.
I added red pepper flakes later….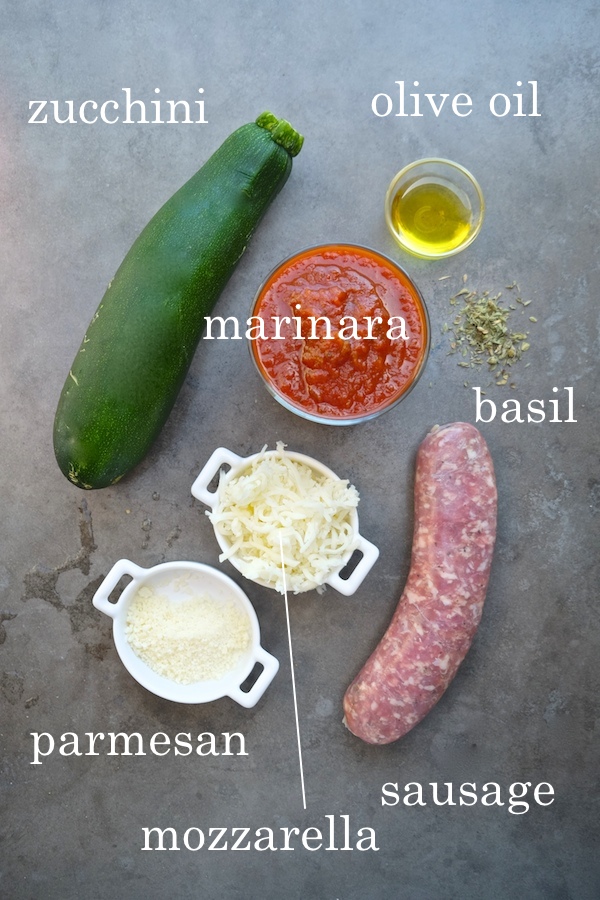 We grate the zucchini.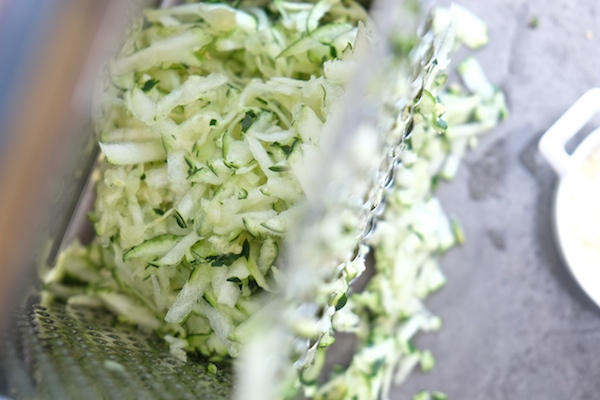 Sausage browning.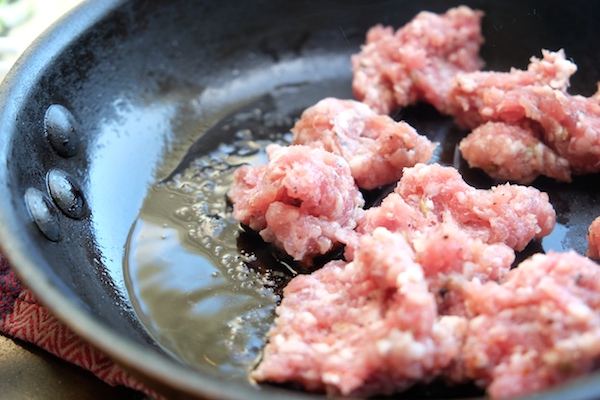 Browned.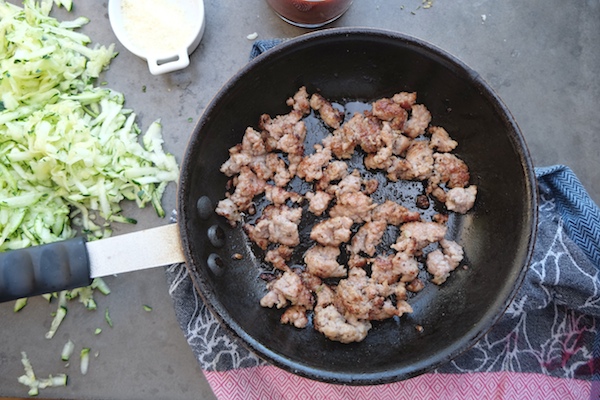 Sauce + basil.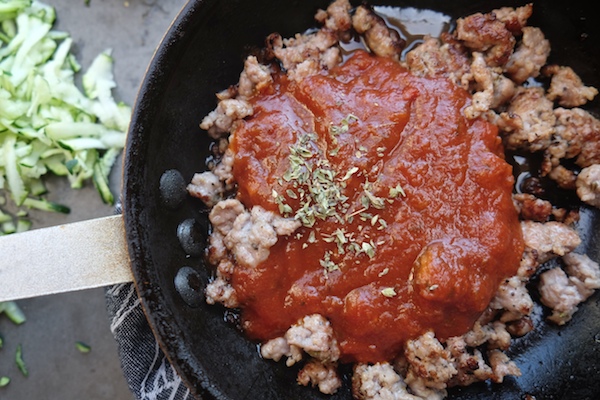 Skillet cleaned out. Oil. Zucchini.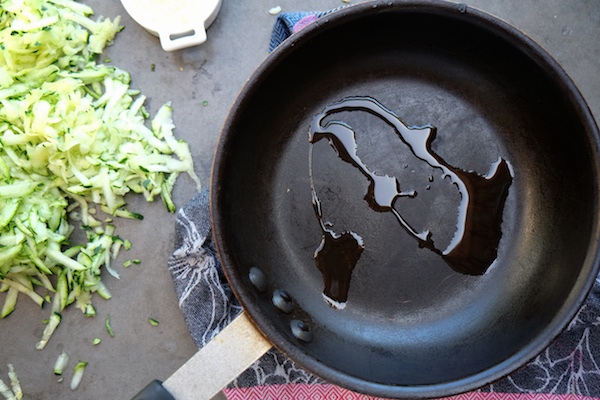 2-3 minutes.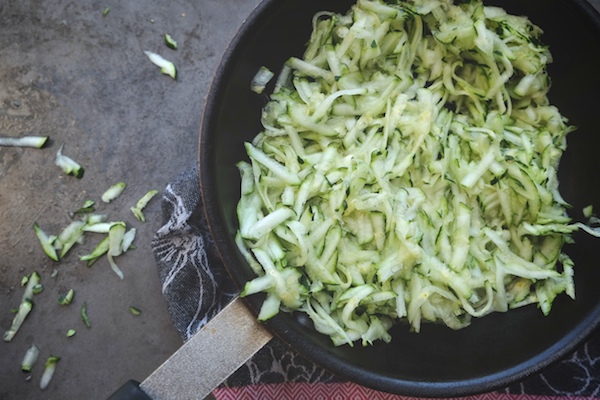 Let's assemble.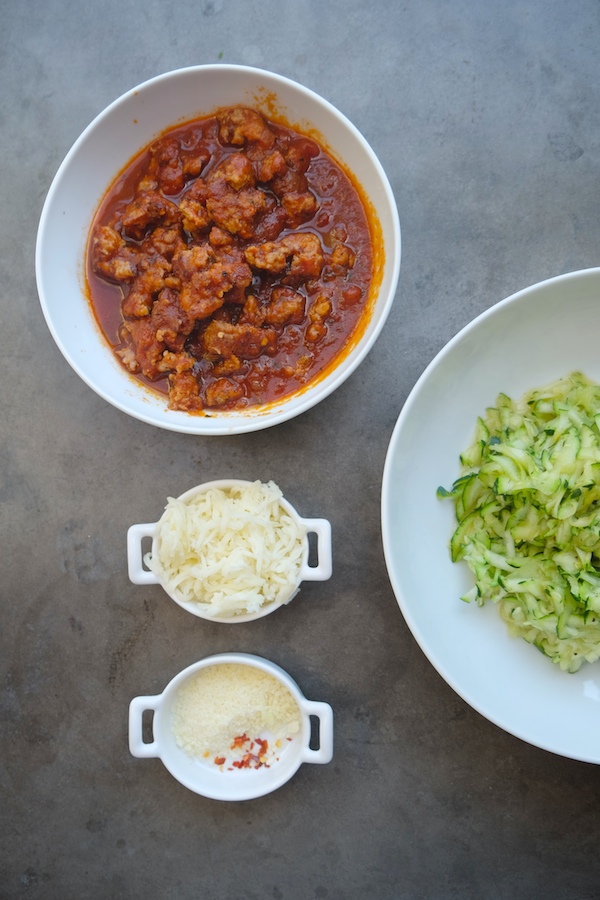 Layer the mozzarella. You want some to get down in there.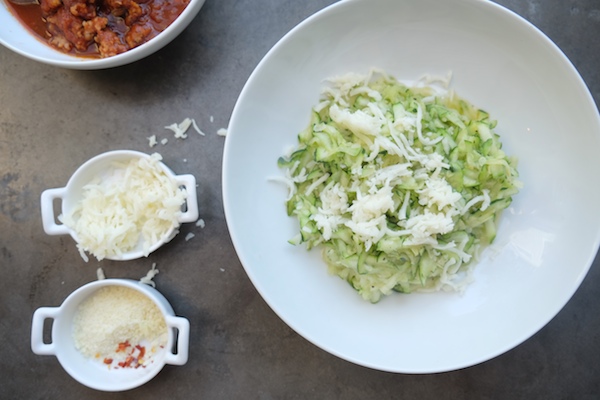 TOP with sauce and such.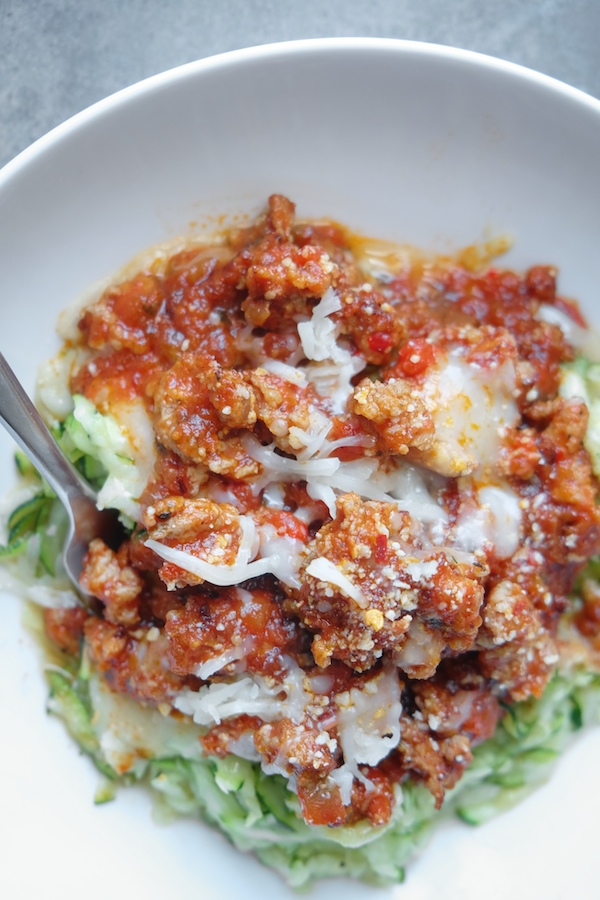 I added a bunch of red pepper flakes because I like it spicy.
Next time I'll add basil.  I killed all of mine this summer…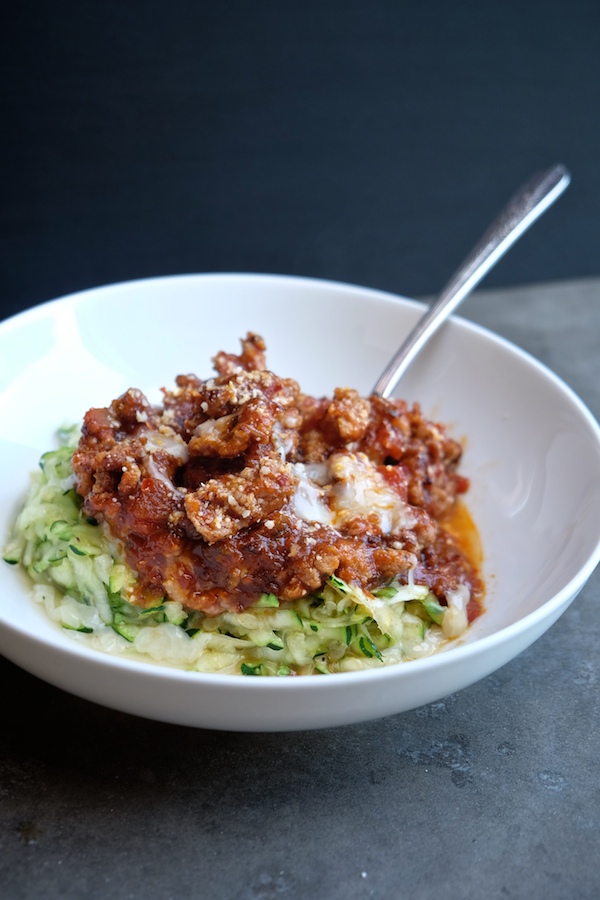 Dig in.
serves 1

1 zucchini, shredded
1 tablespoon olive oil
1 Italian sausage
3/4 cup marinara sauce
1/2 teaspoon dried basil
a pinch red pepper flakes
salt & pepper
1/3 cup shredded mozzarella
1 tablespoon fresh grated Parmesan cheese

After zucchini has been shredded with a box grater, let sit in a dish towel for 4 minutes. Squeeze the excess water from the zucchini and set aside.

Heat half the olive oil in small skillet over medium high heat. Take sausage out of its casing and brown in skillet, making sure to break up into small pieces with a wooden spoon, about 4-5 minutes. When sausage is cooked thoroughly, add the marinara sauce, dried basil, and red pepper flakes and simmer for 2 minutes, or until marinara has been heated through. Transfer sauce to a bowl, and wipe skillet clean.

Add the remaining olive oil to skillet and cook zucchini for 2-3 minutes, until slightly softened. Season with salt and pepper. To serve, transfer zucchini noodles to a bowl and top with half the mozzarella. Spoon the meat sauce over the zucchini and top with remaining mozzarella as well as the Parmesan.
*Anyone can

Edit/Enhance

this open Space.
---
*We never ask, store or use your personal data - feel free to use our universal open profile Szen(s.user)

during Entry and Publish/Edit any Story/Space

.
---
Tap :

Entry


Login:

s.user


Password:

s.321
---
---
*If You're not ok with openness, you may try our this private/personal platform:
Or You May Use Both openspace and personalspace Simultaneously.
---