scroll for the Space
~
MORE ~
Explore S.
→ Story You're Creating or Missing . . .
Your Space here :
392
people 👁️ing this randomly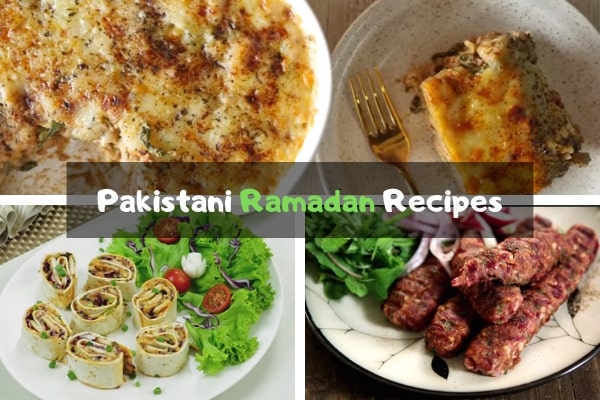 Do you want special Pakistani Ramadan Recipes for Iftar dinner?In Pakistani households, normally we like to make Pakoray, Samosas, Chicken Rolls and fries along with Jam e Shireen or Rooh Afza (which is practically our national drink) in Iftaar.
Check Ramadan Desserts Recipes 2020 (Sweet Dishes)
And we are told to eat lots of yoghurt in different ways in Suhur so it won't make us thirsty much during the day while we fast. We like to eat parathas and roti with chicken curry or veggie curry; which is very common in every household. But to make a little difference this Ramadan in your eating patterns and for the sake of your tongue and taste, here are several awesome and mouthwatering dishes for food you ought to try this Ramadan.
Make sure you don't read this while fasting because obviously, you won't have control over your appetite then.
Jokes aside, here are an 8 best Pakistani Ramadan dishes for iftar in Urdu and English to try out:
Jump to Any
1# Tuscan Chicken Casserole with Cheese Pakistani Ramadan Recipe
The final look of Tuscan Chicken Casserole
Ingredients Of Tuscan Chicken
Makhan (Butter) 3 tbs
Maida (All-purpose flour) 3 tbs
Kali mirch (Black pepper) powder 1 tsp
Jaifil (Nutmeg) powder ½ tsp
Namak (Salt) ½ tsp
All spice powder ½ tsp
Doodh (Milk) 1 & ½ cup
Cheddar cheese 1 cup
Sufi chicken fillets ½ kgs
Sufi cooking oil 3 tbs
Makhan (Butter) 1 tbs
Pyaz (Onion) 1 large finely chopped
Lehsan (Garlic) fresh crushed 1 tsp
Paprika powder 2 tsp
Kali mirch (Black pepper) powder 1 tsp
All spice powder ½ tsp
Lal mirch (Red chili) flakes ½ tsp
Thyme dried 1 tsp
Namak (Salt) 1 & ½ tsp
Dried oregano 2 tsp
Tamatar (Tomato) paste 2 tbs
Tamatar (Tomato) 1 medium chopped
Mushrooms chopped 100gms
Mustard paste ½ tbs
Palak (Spinach) 300gms
Boiled macaroni 1 cup
Anday (Eggs) beaten 2
Cream 2 tbs
Mozzarella cheese 200gms
Paprika powder ½ tsp or as needed
Dried basil ½ tsp or as needed
How to Make Tuscan Chicken Casserole?
In a heated pot, melt butter, add all-purpose flour and cook for a minute, then add nutmeg, black pepper, salt, and allspice powder, and stir for a minute.
Then add milk whisk well and bring to boil. Set the consistency with milk, add cheddar cheese, let it melt and set aside.
Now cut the boneless Sufi chicken fillets in small cubes and set aside.
In another pan add sufi cooking oil, butter, chopped onion and fry till translucent, add crushed garlic when the garlic gets fragrant add the chicken and stir fry for 8-10 minutes.
Add paprika powder, black pepper powder, allspice powder, red chilli flakes, thyme, salt, and oregano and fry for a few minutes.
Now add in tomato paste, chopped tomato, chopped mushrooms, and mustard paste and cook again for a few minutes.
Add in spinach and cook for 3 minutes maximum and turn off the heat as it is done. Do not over-cook or over mix.
Now mix in boiled macaroni, béchamel sauce, beaten eggs and cream and pour it in an ovenproof bowl.
Top the mixture with mozzarella cheese, paprika powder and dried basil.
Bake in preheated oven on 180 C for 15-20 minutes.
Serves: 5-6
Recipe By: Seema Hanif
 (Courtesy: FOOD FUSION)
2# Vegetable Seekh Kabab Recipe for Ramadan in Pakistan
Ingredients
Boiling water as required
Gajar (Carrots) cubes ½ cup
Matar (Peas) ½ cup
Kernel corns ¼ cup
Hari mirch (Green chilies) 2
Pyaz (Onion) fried ¼ cup
Bread slices 2 large
Aloo (Potatoes) boiled 300 gms
Bund gobi (Cabbage) ½ cup
Hara dhania (fresh coriander) chopped 2 tbs
Hara pyaz (Green onion) finely chopped 1 tbs
Adrak lehsan (Ginger garlic) paste 1 tsp
Zeera (Cumin seeds) roasted & crushed 1 tsp
Lal mirch powder (Red chili powder) ½ tsp or to taste
Garam masala powder ½ tsp
Chaat masala 1 tsp
Haldee powder (Turmeric powder) ½ tsp
Namak (Salt) 1 tsp or to taste
Maida (All-purpose flour) 1 cup or as required
Cooking oil for frying
How to Make Vegetable Seekh Kabab?
In boiling water add carrots, peas, and blanch for 2 minutes. Strain and rinse with cold water.
Add the blanched vegetables in a chopper along with corns, green chillies, and fried onion and finely chop, then add bread and blend again until incorporated until coarsely chopped.
In a bowl grate boiled potatoes and cabbage and then add fresh coriander, finely chopped green onion, ginger garlic paste, roasted and crushed cumin seeds, red chilli powder, garam masala powder, chaat masala, turmeric powder, salt, and the ground vegetables and mix properly.
Grease hands with oil and set the mixture on skewers and give them rest for 10 minutes to settle.
Dip the kebabs in all-purpose flour and shallow fry them on medium heat until lightly golden. Handle gently while frying the kababs.
Recipe By: Seema Hanif
(Courtesy: Food Fusion)
Youtube Step-By-Step Video Link:
3# Pakistani Chicken Tortilla Roll-Ups Recipe
Ingredients
150g K&N's Smoked Breast fillet
½ cup diced tomatoes
1 ½ cup cream cheese softened
1 cup shredded cheddar
1 tsp garlic minced
2 tsp red chilli powder
1 tsp cumin
1 tsp chilli flakes
½ tsp or to taste salt
1/4 cup fresh coriander chopped
½ cup green onion white and green parts, chopped
½ cup cucumber (cooped)
1 tbsp Jalapeno
1 cup pasta sauce
1 cup red cabbage
½ cup black olives
6-8 large flour tortillas
How to Make Chicken Tortilla Roll-Ups?
Prepare K&N's smoked breast fillet as per the instructions on the pack and set aside.
In a mixing bowl, combine cream cheese, cheddar cheese, green onion, tomatoes, cucumber, fresh coriander, salt, red chilli powder, cumin, garlic, Jalapeno
and red chilli crushed. Mix together until well combined.
Layout tortillas and layer the pasta sauce evenly then divide cheese mixture evenly in the centre of each one. Spread the filling into a thin layer leaving
a 1/2-inch border around the edges. sprinkle some red cabbage, black olives, and K&N's Smoked Breast fillet stripes Roll each tortilla tightly.
Use a sharp knife to cut into 1-inch thick slices and transfer to a serving platter.
Cover with plastic wrap and refrigerate until ready to serve
Preparation Time: 25 Minutes
Serve: 7-8
4# Spicy Chicken Shawarma Dish 
Ingredients:
Ingredients for Dough:
2- ½ cup Maid
2 tbsp Cooking Oil
1 tsp Sugar
1 Tbsp Yeast
1 Tsp Salt
Warm water as Required
Ingredients for chicken marinating:
400g Chicken (boneless & julienne cut)
Salt to taste
1 tsp Red chili powder
½ tsp Black Pepper
½ tsp Cumin Powder
1 tsp Garam Masala
1 tsp Ginger Garlic Paste
1 tbsp Lemon juice
2 tbsp Yogurt
1 tbsp BBQ Sauce
Ingredients for Salad:
½ cup Lettuce (as required) (julienne cut)
½ cup Carrot (julienne cut)
½ cup Cucumber (julienne cut)
¼ cup Fresh coriander
Salt to taste
2 tsp Vinegar
¼ cup Water
How to Make Spicy Chicken Shawarma?
In a bowl, add maida, cooking oil, sugar, yeast, salt and mix it well by adding warm water and cover and rest for 1-2 hours.
After that knead again and dived into small balls and rest for 15 minutes
Now roll out the dough and cook it on a hot plate. Shawarma bread is ready now
Meanwhile get ready the Chicken, Salad, and Sauce.
Chicken direction:
In a bowl add Chicken, Ginger Garlic Paste, Yogurt, BBQ Sauce, Salt, Cumin Powder, Black Pepper, Red Chili Powder, Lemon Juice and marinate for 2 hours
After that add 2 tbsp cooking oil in a cooking pan and cook marinated chicken until tender. And set aside
Salad Preparation:
In a bowl add, lettuce, carrot, cucumber, fresh coriander, salt, vinegar, water and mix it well.
Sauce Preparation:
In a bowl, mayonnaise, yoghurt, black pepper, white pepper, garlic and mix it well
Shawarma Assembling:
Serving Style 1:
Place the prepared sauce, ketchup on shawarma bread and put some prepared salad, cooked chicken, jalapeno, and fold the shawarma bread and hold it with a wooden stick.
Serving Style 2:
Place the prepared sauce, ketchup and lettuce on shawarma bread and put some prepared salad, cooked chicken, jalapeno, and wrap with butter paper.
Cooking Time: 30 Minutes
Serve: 2-3
(Courtesy: Sooperchef.pk)
Youtube Video Link:
5#  Shahi Tukray – Pakistani Sweeter Delicacy
Not only we crave for spices bit we are in love with the sweet treats for Ramadan and for some they are a must on our tables at the time of Iftar (fasting).
Ingredients
This sweet treat is a healthy and yummiest treat for all when fasting. This easy to make sweet's recipe is shared below. Ingredients are:
Bread slices
Milk half kg
Sugar 2 tbsp.
Condensed milk 2 tbsp.
Vanilla custard powder 1 tbsp.
Oil a required
Cashews, almonds and crushed coconut to garnish
How to Make Shahi Tukray?
Fry the bread slices in a little amount of oil until they turn golden. Set them aside. Prepare the milk by cooking it in a pan with sugar, custard powder and in the end add condensed milk let it cool and then place the bread slices in a dish, pour the milk batter all over the slices and garnish with the dry fruits and crushed coconut.
 6# Sweet Vermicelli
The sweet and perfect delicate treat is what you want for fast. Ingredients are mentioned:
Vermicelli 1 pack
Sugar 4 tbsp.
Ghee 4 tbsp.
Cashews and almonds to garnish
Recipe
Crush the vermicelli and fry it in the ghee, fry until brown. Add sugar and water and let it cook for 5 to 10 mins. Then garnish with cashews and almonds. They are ready to serve hot and sweet to mesmerize your taste buds.
There are many other sweets to leave you like walking in heaven. These heavenly made delicacies are a must for Muslims to celebrate Ramadan and to break the fast. These are not only yummy but healthy enough for the one with fast. A date some water and these delicious treats are what every Muslim want.
 7# Chinese Rice
Ingredients
1/2 kg rice.
1/2 kg boneless chicken.
Add 4 carrots.
3 potatoes.
1 cup been.
2 chopped garlic.
2inch ginger chopped.
salt to taste.
Black pepper
1 cup of oil.
1tsp soya sauce.
1tsp vinegar.
How to make Chinese rice?
Dip rice for 10min.
Boil chicken and add 1/2 tsp salt.
Cut all vegetables in long sticks.
Fry garlic and ginger.
Boiled chicken in oil for 3min.
Add vegetables and fry for 2 min.
Add 3 cup water and boil it for 1 min.
Add rice.
Add salt to taste.
Add black pepper
Add soya sauce and vinegar mix it for taste.
let the water dry.
Cover it for 5 min on a light flame.
Ready to eat.
8# White Korma Recipe
1/2 Kg chicken.
3 chopped onion.
1 chopped garlic.
1 chopped ginger.
1/2 tsp black pepper
1 tsp white chilli.
1cup yoghurt.
1/2 cup oil.
1tsp dipped Fenugreek.
2chopped Green chilli.
Add salt to taste.
How to make White Korma?
Fry onion in oil light brown it and then Fri garlic in this.
Fri chicken in it for 3 min
Add ginger and fry it.
Add salt to taste.
Add white chilli.
Add yoghurt.
Cover it for 5 min on a light flame.
Then Fri it for 3 min.
Add green chilli, black chilli and Fenugreek
Cover it for 1min.
Summary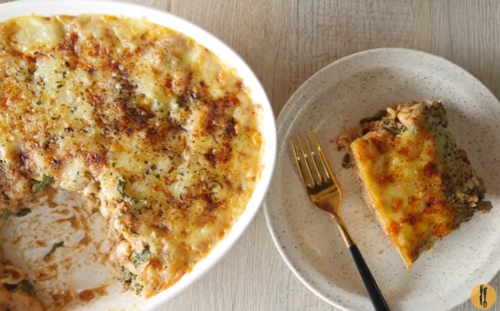 *Anyone can

Edit/Enhance

this open Space.
---
*We never ask, store or use your personal data - feel free to use our universal open profile Szen(s.user)

during Entry and Publish/Edit any Story/Space

.
---
Tap :

Entry


Login:

s.user


Password:

s.321
---
---
*If You're not ok with openness, you may try our this private/personal platform:
Or You May Use Both openspace and personalspace Simultaneously.
---