scroll for the Space
~
MORE ~
Explore S.
→ Story You're Creating or Missing . . .
Your Space here :
213
people 👁️ing this randomly
Best Returning British TV Series 2021: the Most Anticipated Series Coming Back This Year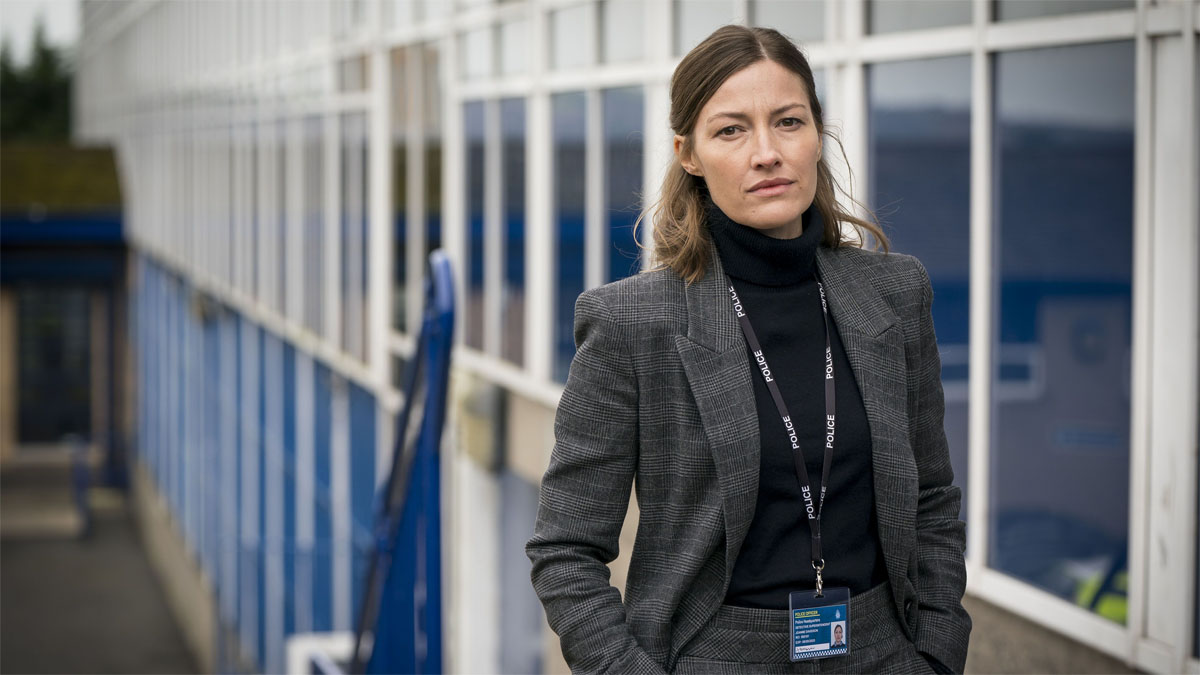 There's no getting around it; you're going to see more of your TV than your friends and loved ones over the next few months. That being so, it's lucky that there continues to be still so bloody much of the stuff, despite Covid-19's best efforts to shut it all down. They might have been delayed, they might have been curtailed, but they weren't stopped. Returning British TV shows are on their way. The horizon is filled with them, gambolling like lambs over the fields and into your living room.
There's comedy and drama and crime thrillers arriving by the lorryload, and sci-fi and fantasy coming by the… much smaller lorryload. (More of a small van for returning British sci-fi and fantasy this year, but check out the new titles coming soon.)
We'll keep this list updated as soon as more details are announced and release dates are confirmed.
A Discovery of Witches Season 2 (January 8th)
Based on Deborah Harkness' All Souls trilogy about the forbidden love between a powerful witch and a centuries-old vampire, A Discovery Of Witches debuted on Sky in autumn 2018 (read our reviews here) and was renewed for series two and three almost straight away. The second run sees leads Teresa Palmer and Matthew Goode (pictured) time-walking in Elizabethan England where they meet some famous faces of yore.
A Very English Scandal series 2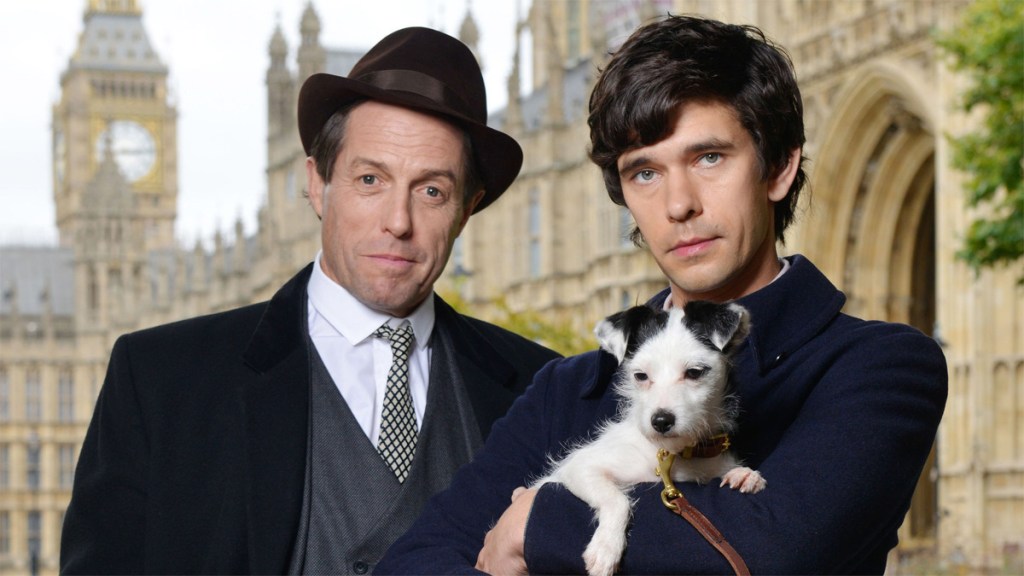 This one has yet to receive the official commission stamp, but it's too good not to pass on a bit prematurely. Following on from the success of Russell T. Davies' acclaimed three-part drama based on the real-life events of Lib Dem leader Jeremy Thorpe's plot to have his lover Norman Scott murdered, the BBC plans to turn the 'A Very English Scandal' header into an anthology series following different true life events that rocked English society. As reported by Deadline in March 2020, Agatha Christie adapter extraordinaire Sarah Phelps is writing a three-part drama about a 1963 sex scandal involving the Duchess of Argyll, nicknamed 'The Dirty Duchess.'
Back Season 2 (January 21st)
Channel 4 has a second run of Simon Blackwell's excellent sitcom Back on the way. The first series aired in autumn 2017 and was delayed while actor Robert Webb suffered an episode of ill health. The comedy reunites Peep Show's David Mitchell and Webb as Stephen and Andrew, two erstwhile foster brothers whose neurotic rivalry boils up in the wake of Stephen's father's death. Louise Brealey also stars in the squirming, tragicomic delight. Stream the first series on All4 here.
Back To Life Season 2 (tbc)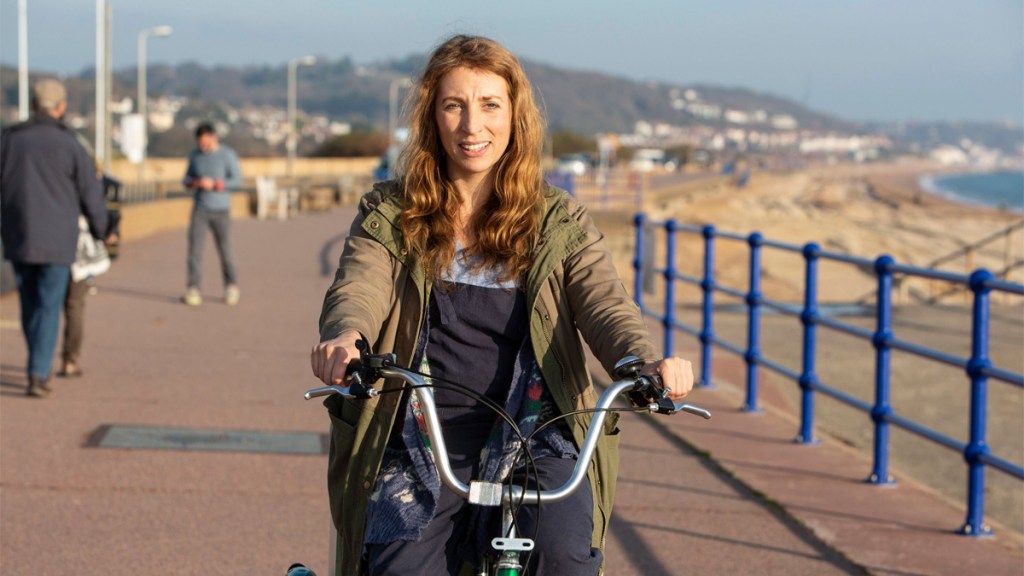 Daisy Haggard and Laura Solon's six part comedy-drama about a woman released from a lengthy prison sentence arrived in 2019 as one of a clutch of well-received original BBC shows. Haggard plays Miri, who returns to her childhood home and isn't exactly welcomed back to the community with open arms, alongside Adeel Akhtar, Geraldine James, Liam Williams and more. It aired on Showtime over in the US, and will return for series two, which is currently being written.
Baptiste Season 2 (tbc)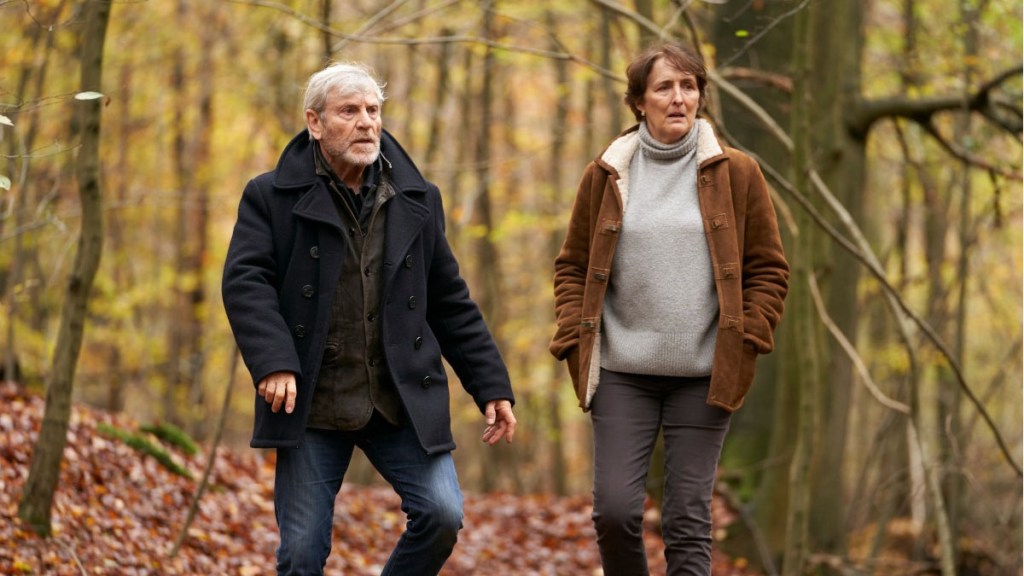 Tcheky Karyo will return as grizzled French detective Julien Baptiste in a second series of the Williams Brothers' Euro-set crime thriller. The character made his name on two series of The Missing, and earned his own BBC spin-off in spring 2019. (Read our spoiler-filled reviews here.) Series two sees Baptiste in Budapest on a search for the missing family of a British Ambassador, and co-stars Killing Eve's Fiona Shaw. Production on series two was halted in March 2020 because of the global spread of COVID-19, but got back up and running in the summer.
Breeders Season 2 (tbc)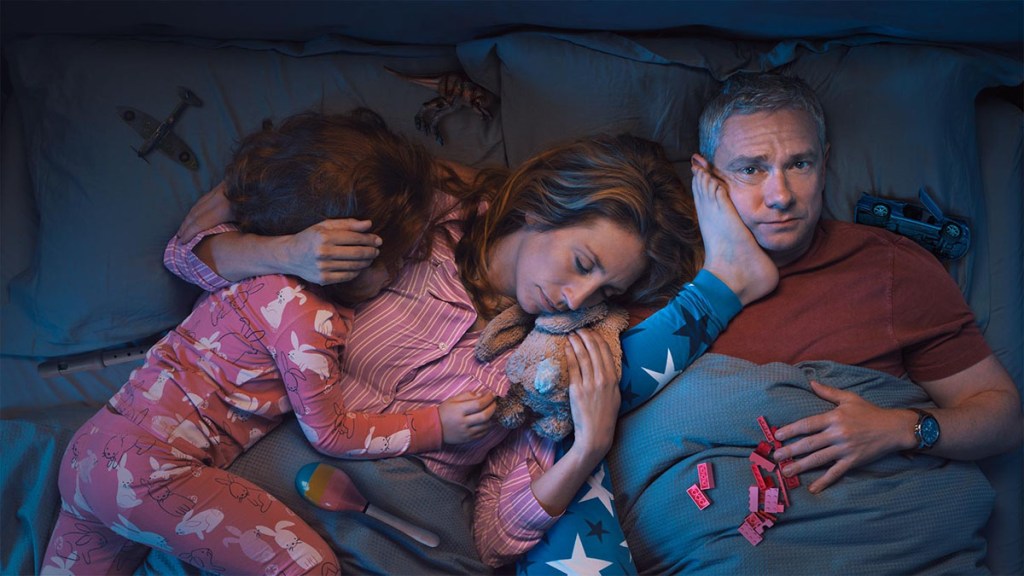 Filming wrapped on the second series of Sky One parenting comedy Breeders just before Christmas 2020, so we can expect to see the new episodes later this year. The series, created by Simon Blackwell, Chris Addison and Martin Freeman, follows the child-based frustrations and catastrophes of Paul (Freeman) and Ally (Daisy Haggard), breaking taboos and punching you in the heart as it goes.
Britannia Season 3 (tbc)
Playwright Jez Butterworth and showrunner James Richardson first brought their trippy vision of warring Celts, mystical druids and invading Romans to Sky Atlantic in January 2018, and were quickly rewarded by a second series renewal. That run has already been and gone, leaving us awaiting the return of David Morrissey, Mackenzie Crook and co. for more bonkers ancient history, this time with added Sophie Okonedo!
Bulletproof: South Africa (January 20th)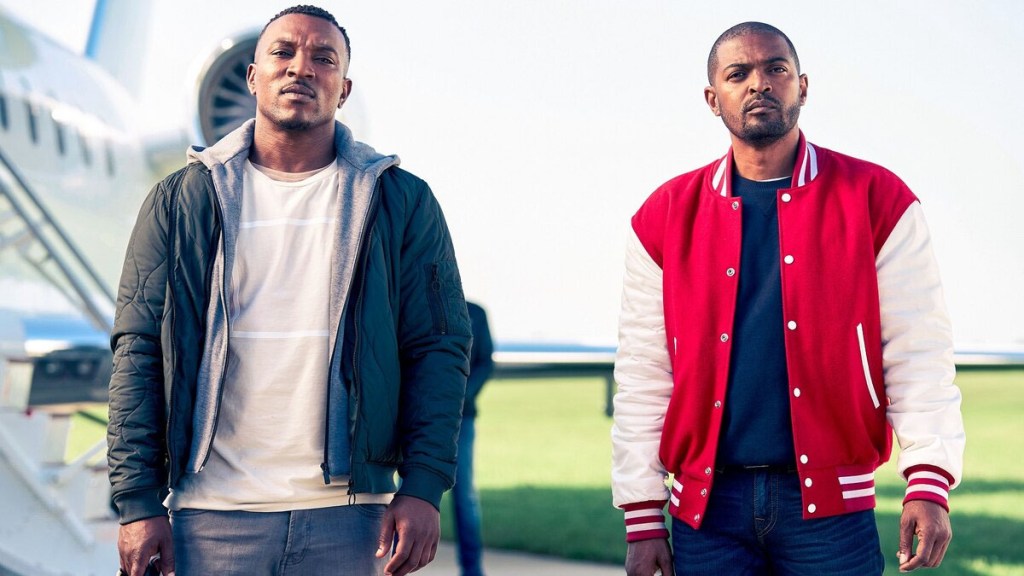 After two hit series of crime drama Bulletproof on Sky One, police officers Bishop (Noel Clarke) and Pike (Ashley Walters) are back for a three-part special set in South Africa. The miniseries will see the crime-fighters' attempt to relax on holiday scuppered when they become entangled with a dangerous kidnap plot. There's more good news too, as Sky One has confirmed that season four is also on its way, with filming planned for later this year.
Cobra Season 2 (tbc)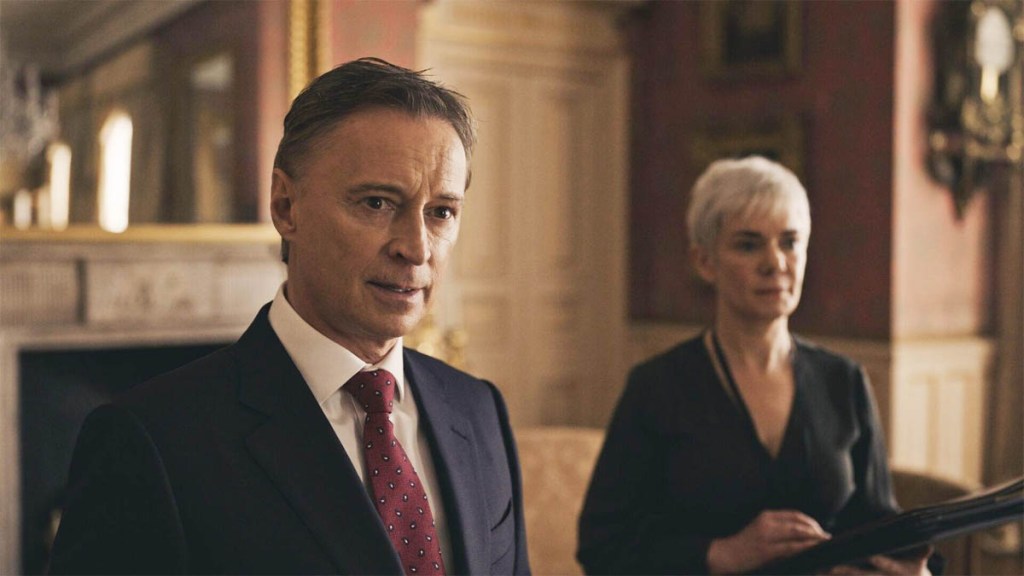 Robert Carlyle's PM will return for another series of Sky One political thriller Cobra, written by The Tunneland Strike: Cuckoo's Calling's Ben Richards. The first series saw Carlyle's character attempting to maintain power after solar flares took out Britain's power grid and left the country in chaos as political factions vied for his position. What disaster will befall him in series two we don't yet know…
Dead Pixels Season 2 (January 26th)
Jon Brown's gamer comedy debuted in March 2019 and was renewed four months later for series two. It stars Alexa Davies and Will Merrick as two die-hard MMORPG gamers (massive multiplayer online roleplay game, if you were wondering) and Charlotte Ritchie as their non-gaming flatmate. Here's our interview with the creator on how other TV shows and films so often go wrong in their depiction of gaming and gamers.
Derry Girls Season 3 (tbc)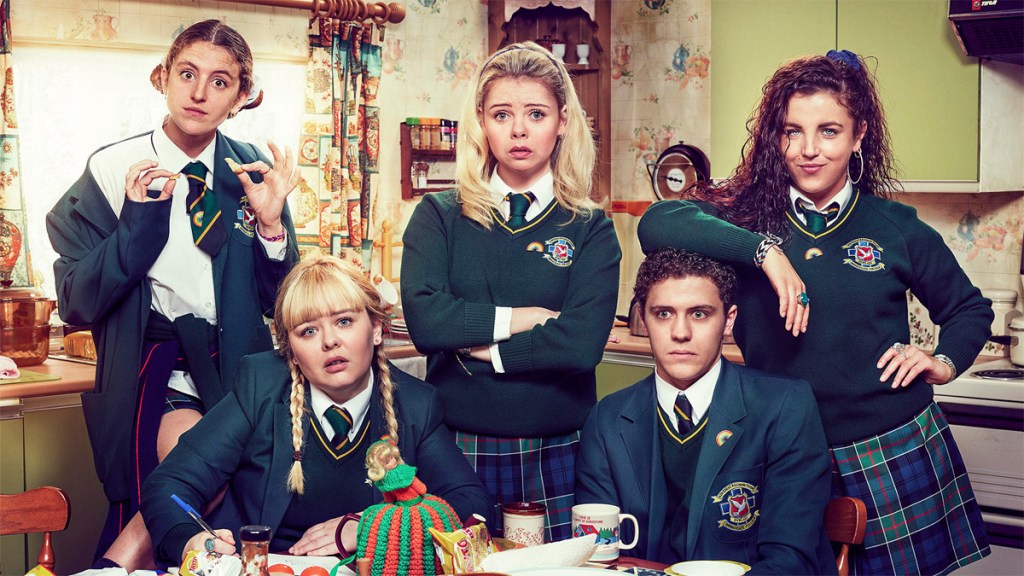 Lisa McGee's terrific 90s-set Northern Irish comedy is set to return for a third series about the lives of secondary school students Erin, Orla, Clare, Michelle and James. Filming was due to begin in June 2020, but Covid-19 disrupted that schedule so we'll have to wait a little longer for this one. Set in the 1990s, Derry Girls is a coming-of-age nostalgia-flood with characters to love and jokes to spare, in which crushes and friendship fall-outs are dealt with in the same breath as dangerous political turmoil. Cracker.
Doctor Who Season 13 (tbc)
Thanks to Covid-19, we're getting a shorter run of eight episodes for Doctor Who's next series, which is confirmed to welcome new companion Dan to the TARDIS. Played by comedian-actor John Bishop, Dan will join Yaz and the Doctor as they continue their travels after saying goodbye to Ryan and Graham in New Year special 'Revolution of the Daleks.'
Endeavour Season 8 (tbc)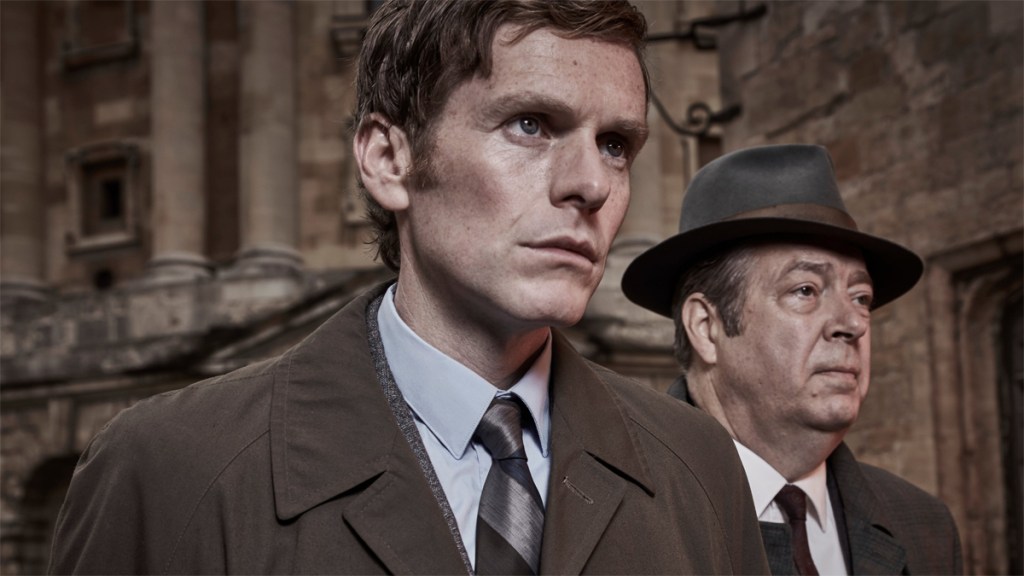 A three-episode seventh series of Russell Lewis' Inspector Morse prequel aired in February 2020, taking Morse into a new decade, as he and the team investigated the discovery of a body on a canal path on New Year's Day 1970 (read our spoiler-filled reviews here). Shaun Evans not only returned as the lead, but also directed his second instalment of the long-running crime prequel. Series eight was due to begin filming in summer 2020 but it was pushed back until 2021 due to the Covid-19 pandemic.
Gangs of London Season 2 (tbc)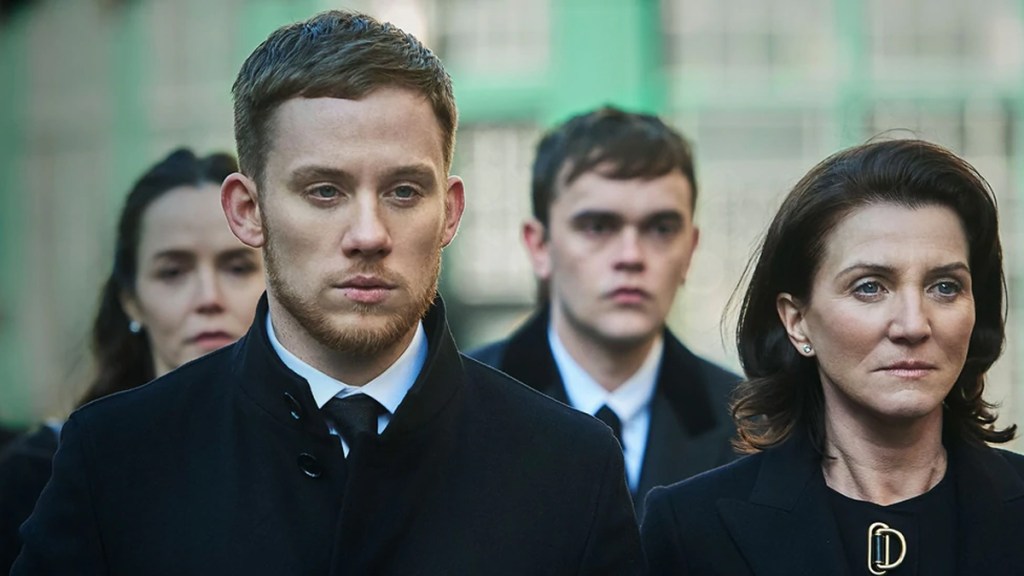 The body count was high in Sky Atlantic's ultra-stylish, ultra-violent 2020 thriller Gangs of London, but enough characters made it all the way through for a second season to be commissioned. When it eventually arrives, expect more expertly choreographed fight scenes, more international crime family intrigue and more betrayal. Co-creator Gareth Evans and his fellow directors gave us a taste of what to expect from the new run here.
Gentleman Jack Season 2 (tbc)
Renewed even before series one had aired, Sally Wainwright's Gentleman Jack arrived on BBC One in the UK and HBO in the US with a bang. It stars Suranne Jones as real-life trail-blazing lesbian industrialist Anne Lister, with a cast including Sophie Rundle, Gemma Whelan and Rosie Cavaliero. It's witty and dynamic, offering television a new 19th century hero at whom to marvel (here's our episode one review). The eight-episode second series started filming in November 2020.
Ghosts Season 3 (tbc)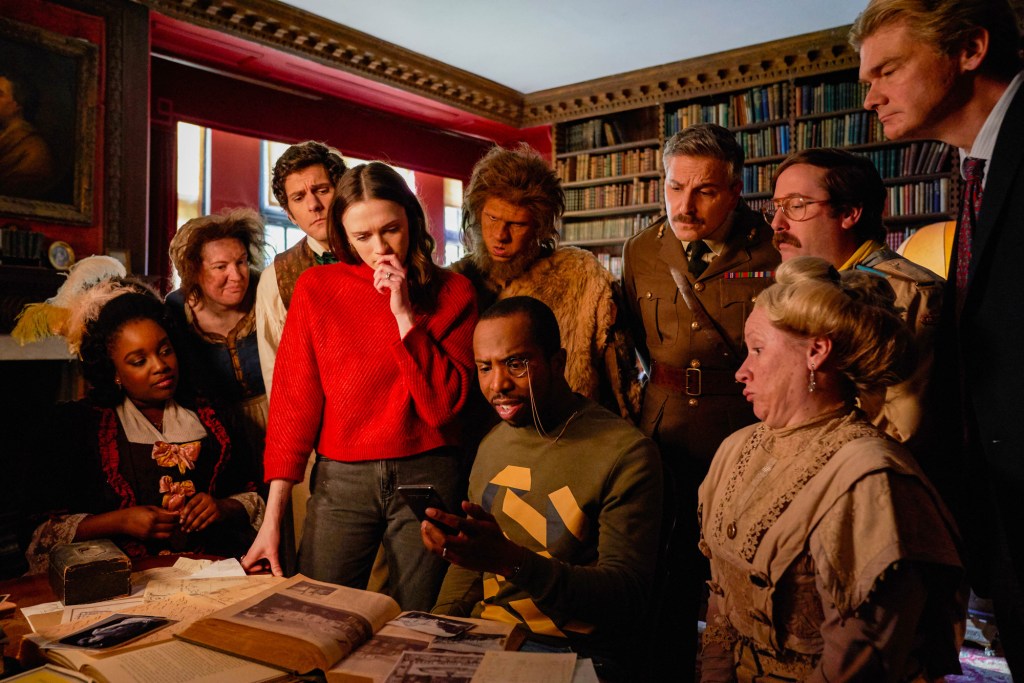 This tremendously fun comedy arrived in 2019 from the cast of Horrible Histories and Yonderland. Happily, it was renewed by the BBC for a third series, which guarantees us at least six more episodes of spectral shenanigans as Alison and Mike (alive) try to keep the ancestral family home going while dealing with an influx of housemates from history (dead). Speaking to Den of Geek in November 2020 about the terrific Christmas special, Kiell Smith-Bynoe, who plays Mike in the show, said they were hoping to film series three in spring 2021.
Guilt Season 2 (tbc)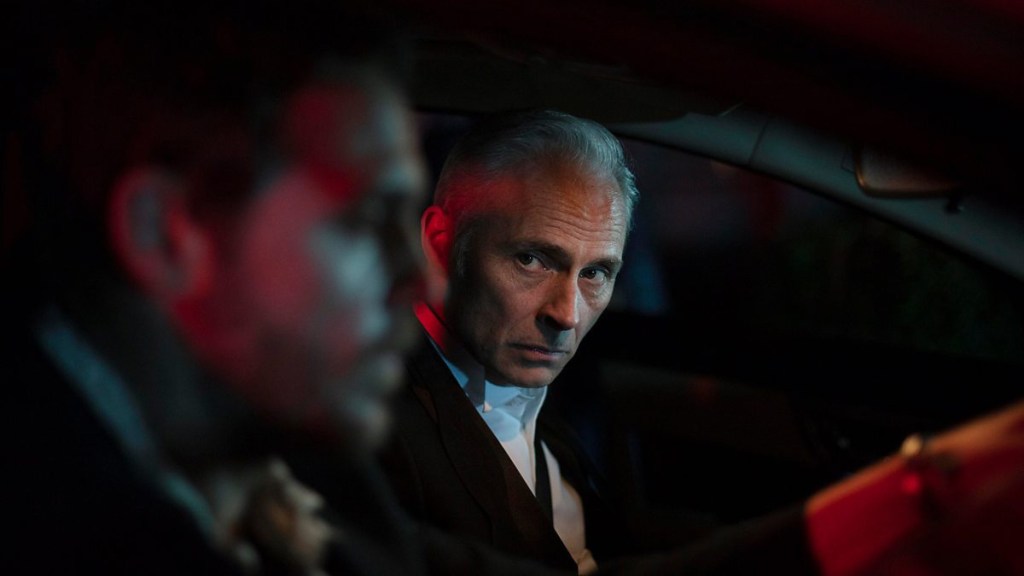 BBC Scotland's dark comedy-drama Guilt was a word-of-mouth hit that became an award-winning hit. Created by Neil Forsyth and starring Mark Bonnar, it was the story of two very different brothers attempting to cover up an unthinkable act. It's currently available to watch on BBC iPlayer and will be joined by a second four-part series. Don't get it confused with the US Amanda Knox series of the same name, which was cancelled.
Happy Valley Season 3 (tbc)
We're cheating here because there is very little chance that 2021 will see the planned third and final series of Sally Wainwright's excellent crime drama Happy Valley but it's too good a drama not to include. The word seems to be that creator Wainwright and star Sarah Lancashire are keen to return for the final chapter in Sgt. Cawood's story, but they're waiting for young star Rhys Connah, who plays Cawood's grandson Ryan, to get a bit older before tackling the story Wainwright wants to tell. Patience.
His Dark Materials Season 3 (tbc)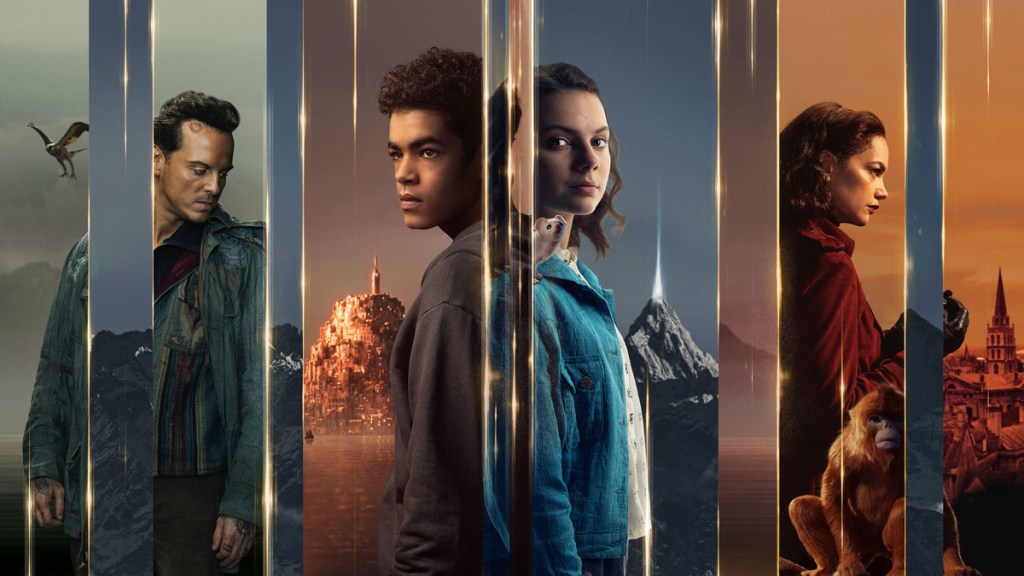 One final eight-episode season is on its way to BBC One and HBO to conclude this stunning adaptation of Philip Pullman's book trilogy. Season three will tell the story of The Amber Spyglass, taking Lyra and Will to even more new worlds, where they'll meet strange creatures and have to face a weighty choice. Pre-production began earlier in 2020, but the renewal announcement didn't officially arrive until December. Here's a taster of what we might expect to see.
Innocent Season 2 (tbc)
ITV's Innocent was a four-part series about a miscarriage of justice that aired in May 2018. Its conclusion certainly didn't call for a continuation so news of a second series renewal was a bit of a head-scratcher until it was revealed that creator Chris Lang (Unforgotten) was writing a whole new case and a whole new set of characters for the second run, now due to arrive this year.
Inside No. 9 Season 6 (tbc)
Knowing a good thing when it has one, BBC Two renewed Steve Pemberton and Reece Shearsmith's ingenious anthology series Inside No. 9 for a sixth and seventh series back in March. That means 12 new half-hour stories told with wit, originality and – every so often – a surprising amount of heart. Shearsmith Tweeted in November 2020 that the team were in rehearsals and planning to start filming on the new episodes imminently.
Killing Eve Season 4 (tbc)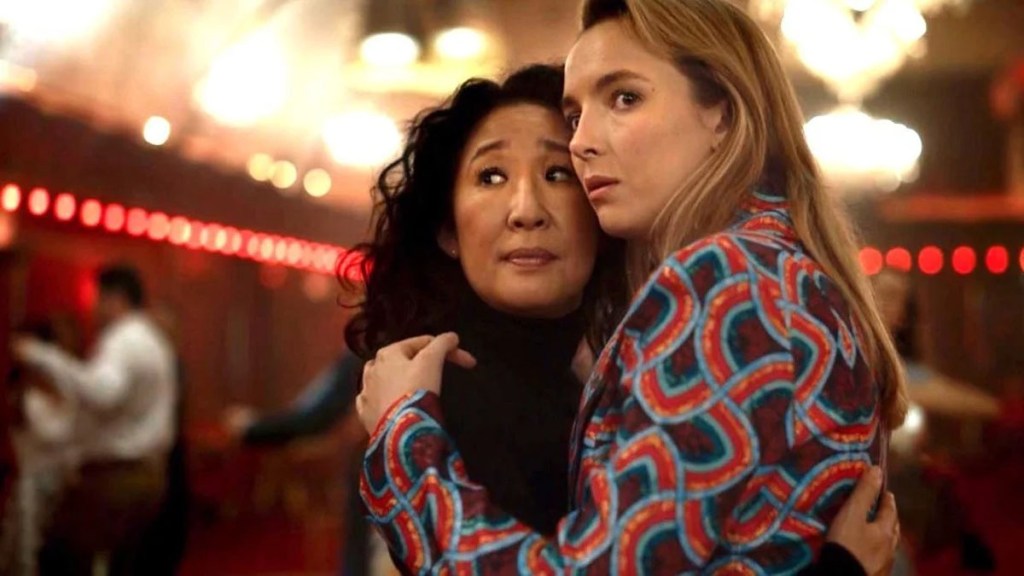 Season four of mega-hit spy thriller Killing Eve was announced back before season three aired, so we know that it is coming, the question is: when? As the series films across various European locations, it's been hit harder than many by the Covid-19 pandemic, and production was confirmed as being on an indefinite hiatus in October 2020, so don't hold your breath for the usual April start date. As soon as things are up and running, we'll let you know.
Line of Duty Season 6 (March)
Series five of Jed Mercurio's hugely successful crime thriller concluded in May 2019, and, after a Covid-related five-month delay, filming wrapped on series six in November 2020. Line of Duty stars Vicky McClure, Martin Compston and Adrian Dunbar as bent-copper-hunters AC-12, with each series welcoming a high-profile guest – previous series have welcomed Stephen Graham, Thandie Newton and Keeley Hawes, and this time around it's Kelly Macdonald.
Man Like Mobeen Season 4 (tbc)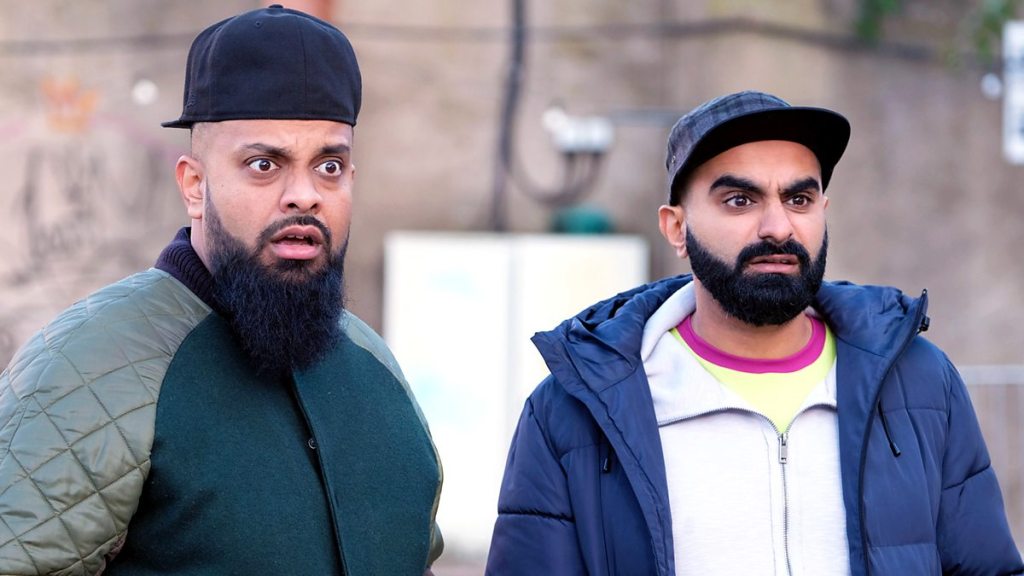 Announced on creator and star Guz Khan's Instagram account in September 2020, as reported by Comedy.co.uk, hit BBC Three comedy Man Like Mobeen will return in 2021. Series three left fans on a serious cliffhanger that saw Mobeen doing time despite his best efforts to stay out of trouble and raise his younger sister. Catch up on BBC iPlayer here.
Marcella Season 3 (January 26th)
ITV's Marcella, co-created by The Killing's Hans Rosenfeldt and starring Anna Friel, went out in a blaze of bonkers glory in 2018. Series two marked a turning point for the detective show, which went from domestic crime drama to full-blown comic-book spy thriller, complete with faked deaths, conspiracy, and secret investigative units. Series three has Marcella working undercover in a Belfast crime family. It's already aired on Netflix around the world, and will finally arrive on ITV in January 2021.
McMafia Season 2 (tbc)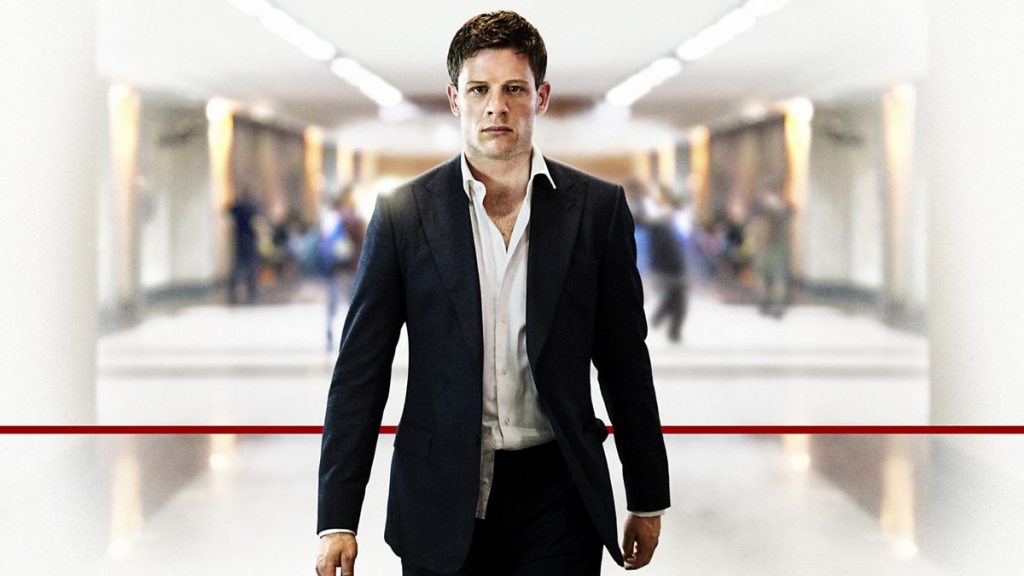 Starring James Norton as the conflicted British son of a Russian mob boss, McMafia was BBC One's big, glamorous New Year drama for 2018. It was renewed for another eight episode season a good while back but updates on progress have been very thin on the ground since then Whenever it arrives, expect more double-crossing and high-stakes violence set against the backdrop of gangland London. Read our series one episode reviews here.
Mortimer and Whitehouse: Gone Fishing Season 4 (tbc)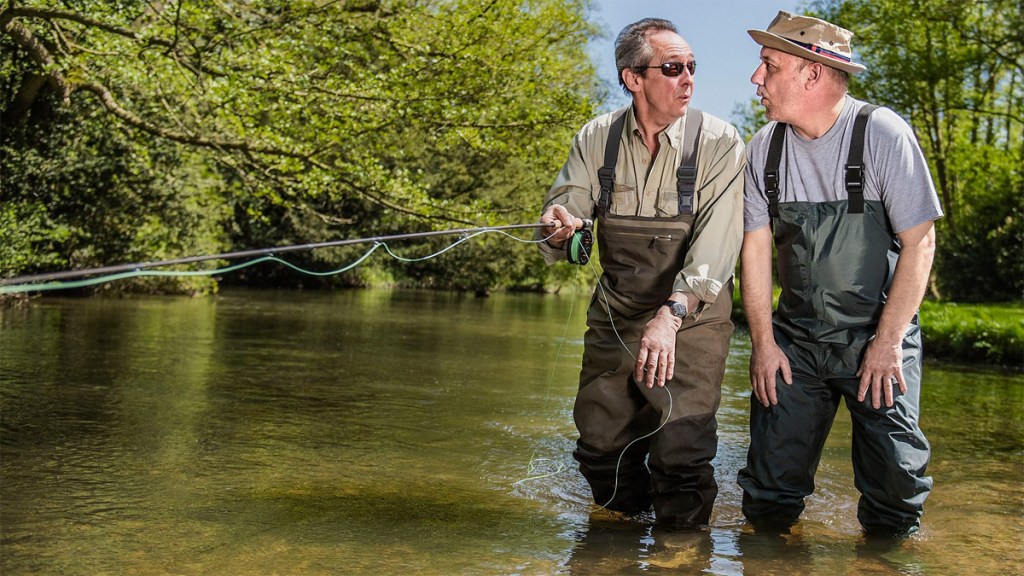 A fishing show may seem like a strange choice for this list of mostly high-profile dramas and comedies, but Gone Fishing deserves as much celebration as any of them. That's thanks to Bob Mortimer and Paul Whitehouse's natural chemistry as two long-time friends, both of whom have been forced to contemplate their mortality in recent years due to serious heart problems. It's fishing, yes, but it's also chat, silliness and genuine human warmth.
Motherland Season 3 (tbc)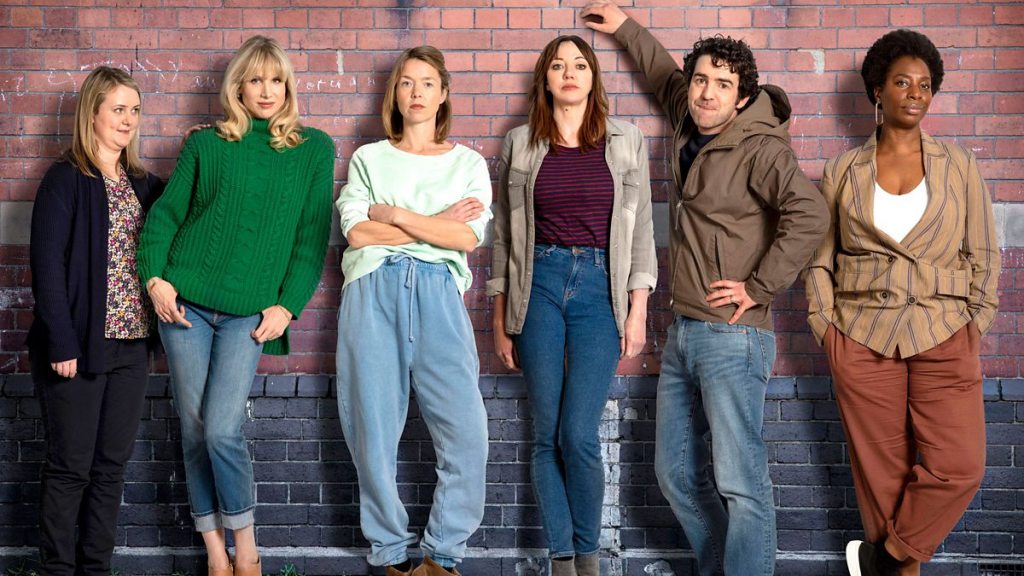 Sharon Horgan, Holly Walsh and Helen Linehan's parenting comedy Motherland will be back for a third series. Starring Anna Maxwell-Martin (Good Omens, Line Of Duty), Lucy Punch, Paul Ready and Diane Morgan, it's a caustic look at the demands of modern parenting and life in your thirties and forties that you don't even need to have kids to relate to/stare at in rapt horror.
Peaky Blinders Season 6 (tbc)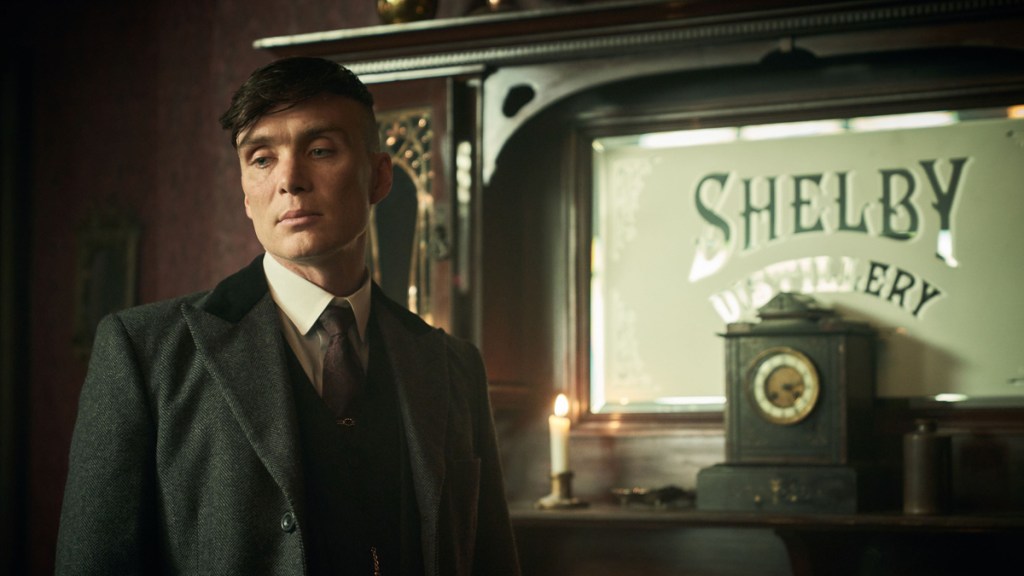 Peaky Blinders, Steven Knight's BBC Two crime saga following the ascendancy of Birmingham's Shelby family in post-World War One England, is set to return for two further series, which should, if all goes to plan, take us all the way up to the outbreak of World War II. Series five aired in late summer 2019 and here's all the news we have on series six, which was sadly forced to suspend production in March due to the global spread of Covid-19. Filming is due to resume in January 2021, so fingers crossed we'll get the new series later this year.
Sex Education Season 3 (tbc)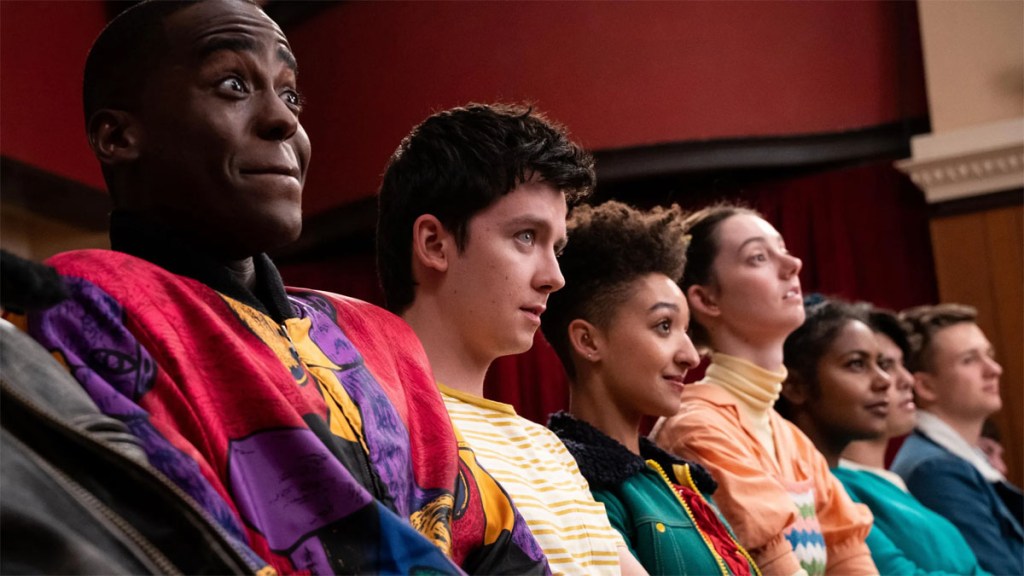 Season three of Netflix's celebrated high school comedy-drama went into production in September 2020, so there'll be a little wait until the new episodes arrive on the streaming service. The show has won such an adoring fandom over its two seasons that they'll wait as long as it takes to continue the stories of Otis, Eric, Maeve and of course, Gillian Anderson's masterful Jean.
Staged Season 2 (January 4th)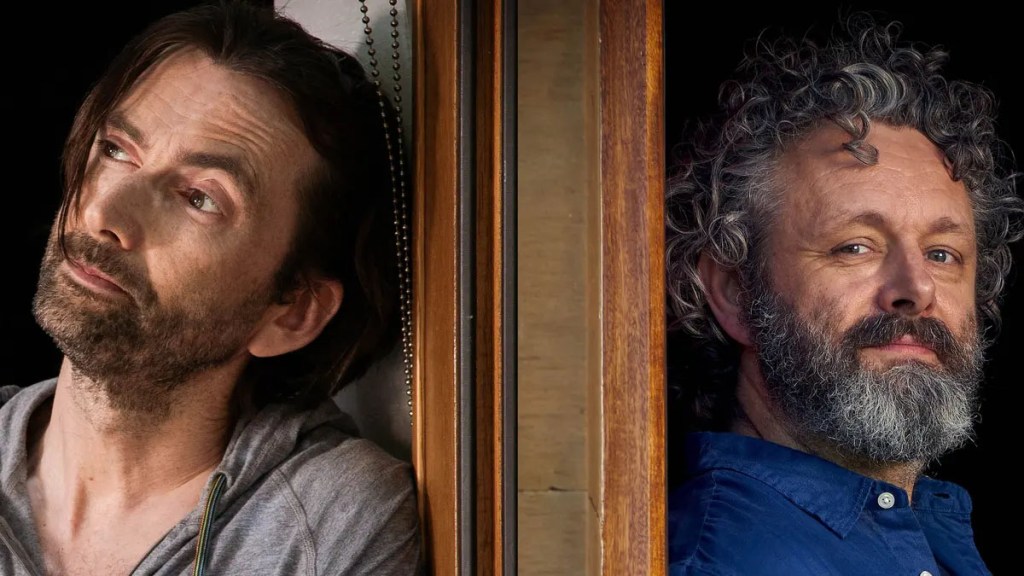 A lot of people tried their best to make new TV under lockdown conditions last year, and some fared better than others. At the top of the comedy pile is Staged, starring David Tennant and Michael Sheen as exaggerated versions of themselves, rehearsing a play on Zoom with a host of big name guest stars and plenty of laughs courtesy of their other halves Georgia Tennant and Anna Lundberg.
Stath Lets Flats Season 3 (tbc)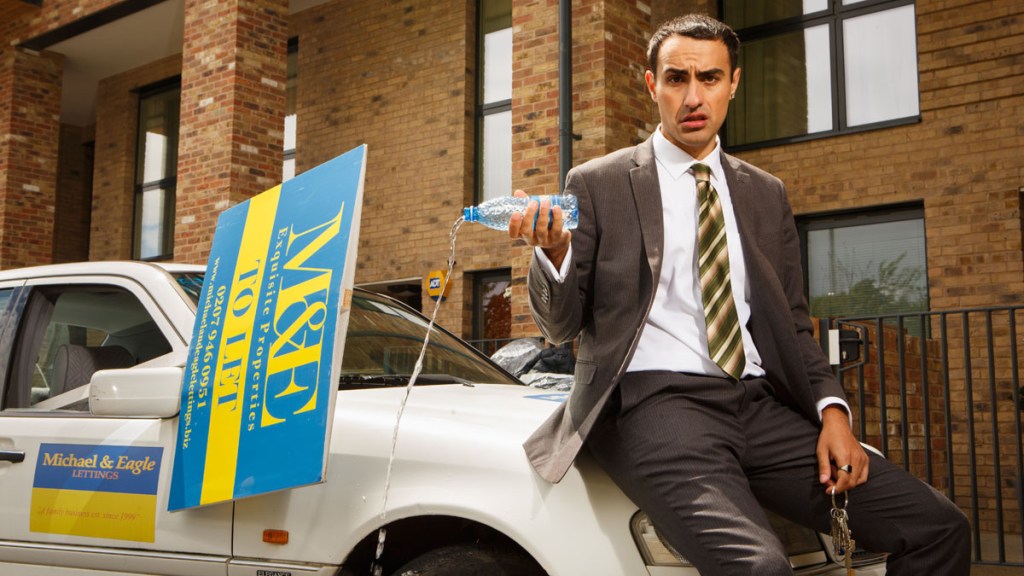 We waited too long to hear that Channel 4 was doing the sensible thing and renewing Jamie Demetriou's excellent Stath Lets Flats for a third series. During that wait, the show won three Baftas and even more fans, securing its reputation as one of the best comedies around. According to cast-member Kiell Smith-Bynoe, who plays reluctant letting agent Dean, the plan is to start filming in summer 2021, if everybody's schedules can match up.
Taboo Season 2 (tbc)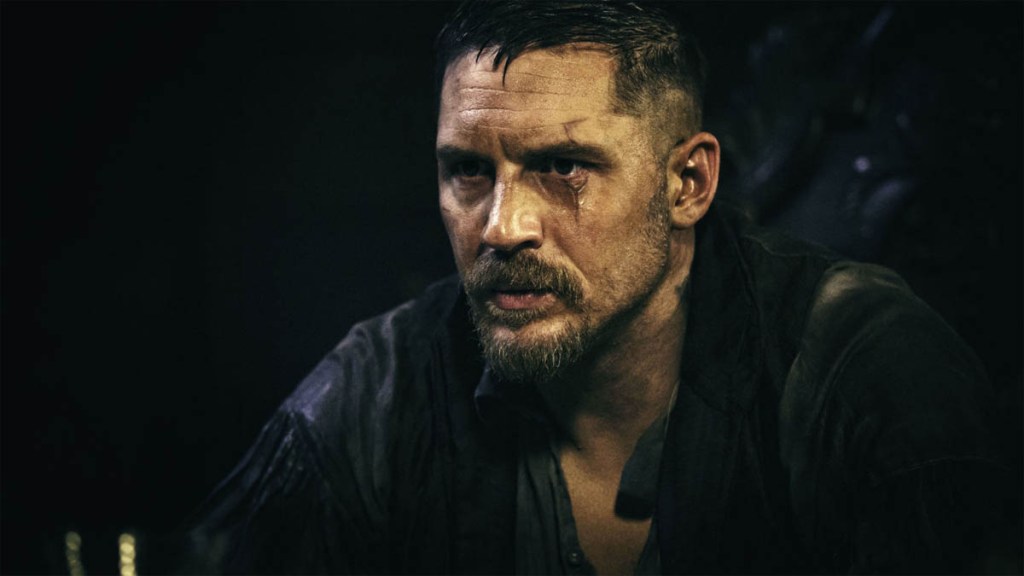 From Steven Knight, creator of the excellent Peaky Blinders, in collaboration with star Tom Hardy, Taboo presents a very different vision of Regency England to the traditional Jane Austen world of assembly balls and etiquette faux pas. It's about James Delaney, an almost invincible, little bit magic, highly mysterious thorn in the side of the East India Company. Series one aired in early 2017, and as of summer 2019, Knight had finished six of the eight scripts for the second series. Here's what we know so far.
Taskmaster Season 11 (tbc)
Joining the Taskmaster and little Alex Horne for series ten of Taskmaster – its first series on Channel 4 – were Daisy May Cooper, Johnny Vegas, Katherine Parkinson, Mawaan Rizwan and Richard Herring. Then came a New Year treat featuring all-new one-off contestants. In 2021, we're due a full new series starring Charlotte Ritchie, Jamali Maddix, Lee Mack, Mike Wozniak and Sarah Kendall, plus a champion of champions miniseries.
Temple Season 2 (tbc)
Adapted from Norwegian series Valkyrien, Temple is the story of an underground medical facility run by a desperate surgeon and his apocalypse-prepping colleague. It stars Mark Strong, Carice Van Houten and Daniel Mays, and debuted on Sky One in autumn 2019. The series two renewal was announced as the series one finale aired, and the new episodes are expected to air in summer 2021. Read more about the series here.
The Bay Season 2 (January 20th)
Daragh Carville's Morecambe-set crime thriller returns with a new case for Morven Christie's DS Lisa Armstrong and co. this year. The first series dealt with the disappearance of a set of teenage twins and shady goings-on in a picture-perfect coastal town, earning it the title of 'the new Broadchurch'. Here's our episode one review.
The Capture Season 2 (tbc)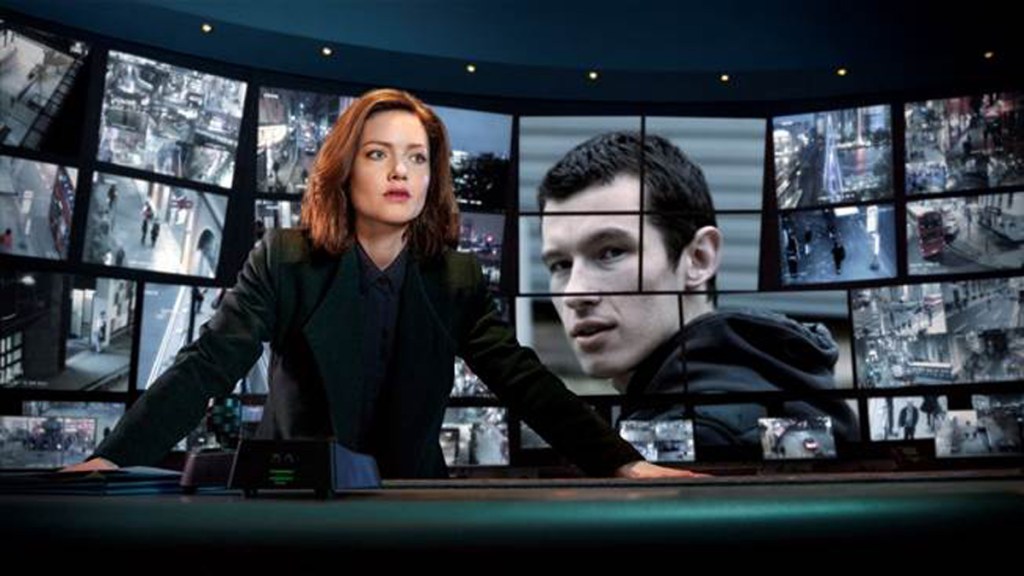 Ben Chanan's BBC One thriller The Capture was a high-stakes crime drama that tackled the question of what truth and innocence mean when video evidence can be so easily manipulated in the modern age. It starred Strike's Holliday Grainger, and Fantastic Beasts and Where to Find Them's Callum Turner, and was renewed for a second series in summer 2020.
The Crown Season 5 (tbc)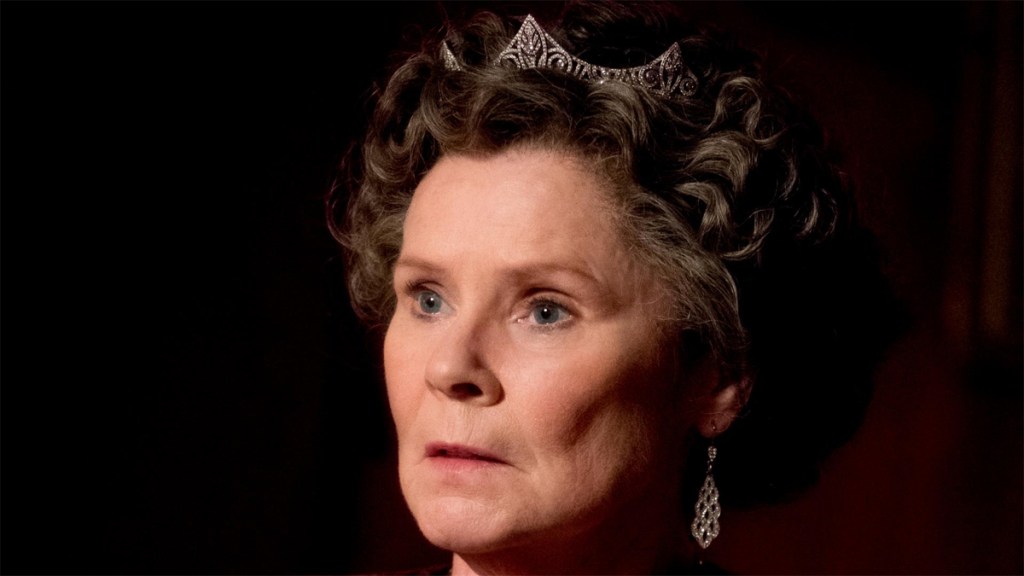 Olivia Colman took over from Clare Foy as HRH Elizabeth II in The Crown series three. The time jump saw Matt Smith replaced by Tobias Menzies as Prince Philip and Helena Bonham-Carter take the reins from Vanessa Kirby as Princess Margaret, with Gillian Anderson playing Margaret Thatcher. For season five, the palace welcomes Imelda Staunton (pictured) and Lesley Manville as the Windsor sisters.
The Last Kingdom Season 5 (tbc)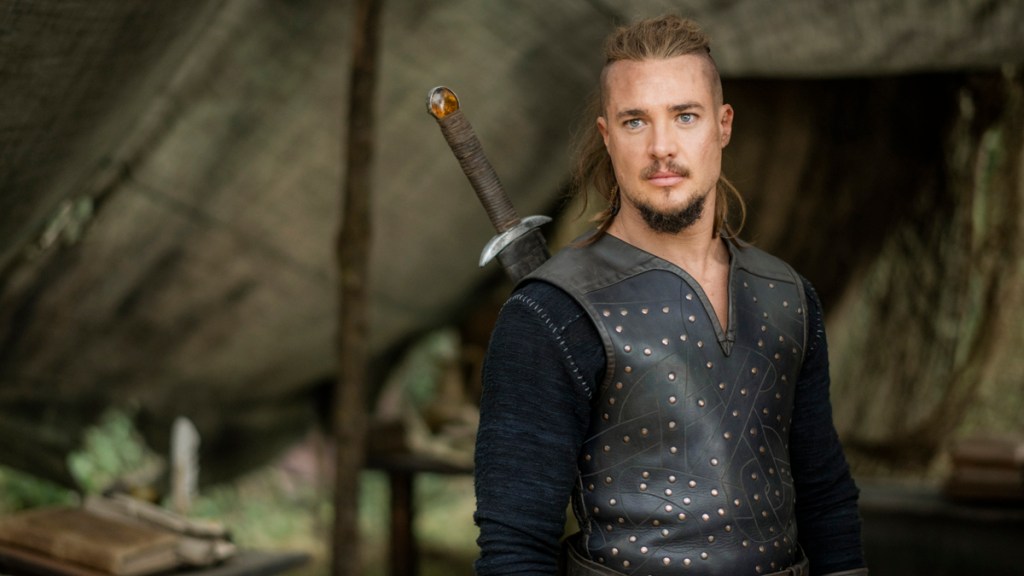 The Last Kingdom series five will adapt the next two books in Bernard Cornwell's Saxon Stories series: Warriors of the Storm and The Flame Bearer. Starring Alexander Dreymon as Viking-raised-Saxon Uhtred of Bebbenberg, it's an action-packed historical drama filled with wit and characters to love. Read our spoiler-filled episode reviews and more.
This Time With Alan Partridge Season 2 (tbc)
Filming concluded on the second run of This Time With Alan Partridge in December 2020, so there shouldn't be too long a wait for the new episodes to arrive on BBC One. Series two sees Norwich broadcasting veteran Alan established as the co-presenter of fictional magazine chat show This Time, following his gaffes on-screen and off. Susannah Fielding co-stars.
Unforgotten Season 4 (tbc)
Cassie and Sunny (played by Nicola Walker and Sanjeev Bhaskar) return for a fourth series of ITV's excellent cold case crime drama Unforgotten. What makes Chris Lang's detective series stand out is its empathy—for its characters, for the victims, and often, for the killers themselves. The new series will take another decades-old case as its starting point, and no doubt tell another engrossing, affecting story led by excellent performances from a cast including Susan Lynch and Sheila Hancock.
War of the Worlds Season 2 (tbc)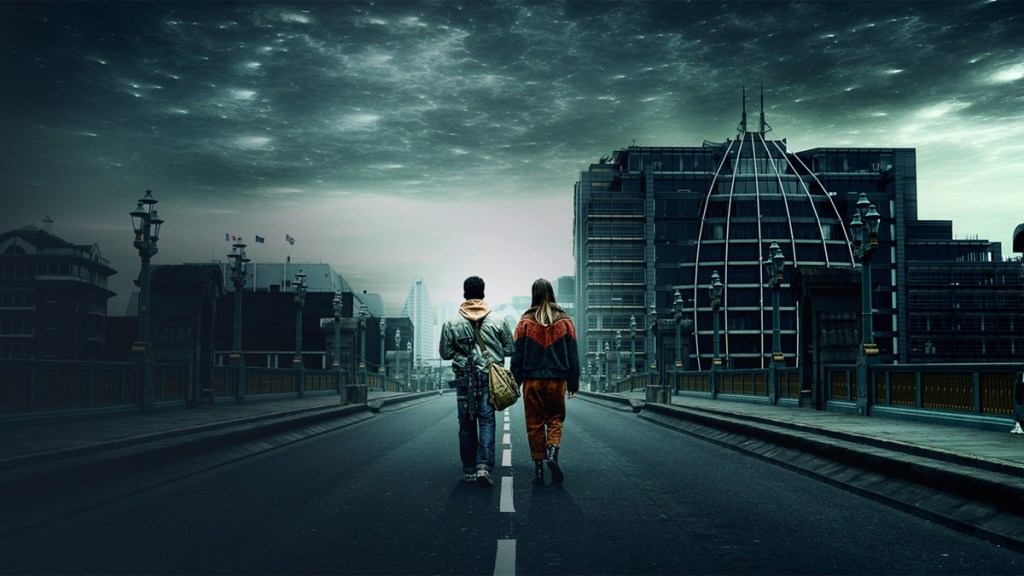 FOX UK sci-fi War of the Worlds was one of the first TV dramas to restart filming after the enforced Covid-19 lockdown (it helps when your show is set in a post-apocalyptic world where the population has been more or less destroyed), so even with all the effects-heavy post-production required, we can expect it to arrive this year. It uses H.G. Wells' story more as a jumping-off point than a bible, and developed into a poised and atmospheric sci-fi for adults. Read more about it here.
World on Fire Season 2 (tbc)
To the delight of fans following series one's tense cliff-hanger ending, Peter Bowker's WWII drama following multiple interconnected stories from around the world during the war, was recommissioned in November 2019. The stories of Harry (Jonah Hauer-King), Kasia (Zofia Wichlacz) and Lois (Julia Brown) will continue in the second run, alongside those of Lois' conscientious objector father Douglas (Sean Bean) and Harry's ice-cold mother Robina (Lesley Manville). 
Year of the Rabbit Season 2 (tbc)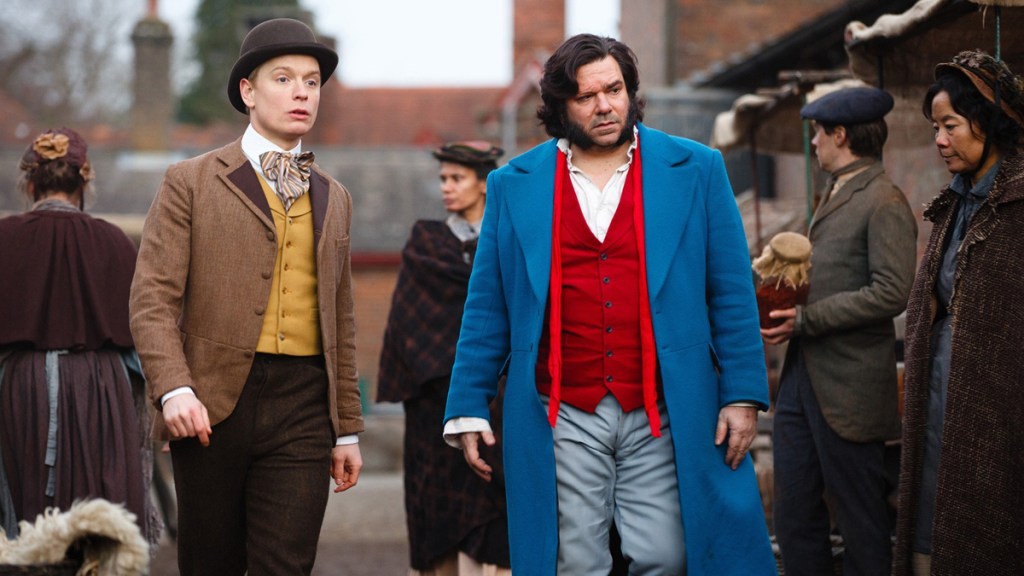 Detective Rabbit returns! Matt Berry, Susan Wokoma and Freddie Fox will be back for more Victorian crime-based comedy in a second series of Channel 4's acclaimed Year Of The Rabbit. C4's Head of Comedy Fiona McDermott describes the show, which is co-written by Matt Berry with Veep and Black Books' Andy Riley and Kevin Cecil, as "glorious, gutsy and audacious", and you won't hear any disagreement from us. Series one is currently available to stream on All4, and the six new episodes are expected to arrive this year.
Also returning: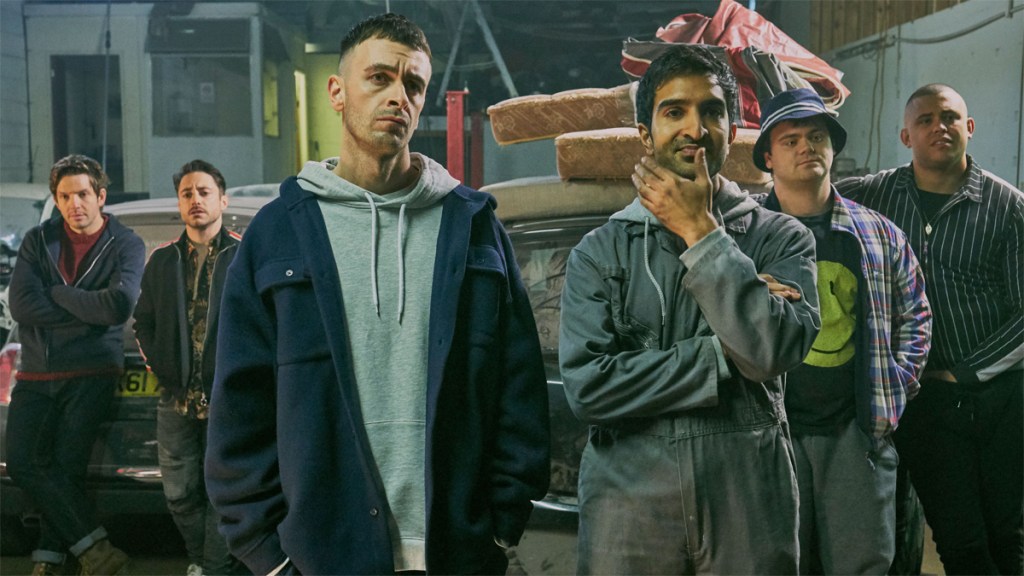 Brassic Season 3 (tbc)  – Joseph Gilgun's Sky One comedy returns for a third run.
Code 404 Season 2 (tbc)– Stephen Graham and Daniel Mays are back on Sky One in this very British comedy take on RoboCop.
Don't Forget the Driver Season 2 (tbc) The brilliant Toby Jones returns in this heartfelt seaside comedy drama.
Feel Good Season 2 (tbc) – Mae Martin's autobiographically inspired comedy returns to Channel 4.
Hitmen Season 2 (tbc) – Mel and Sue will be back on Sky One for more paid-assassin larks.
King Gary Season 2 – Gary King will be ruling the crescent once again in this BBC One comedy.
I Am… Season 2 (tbc) – The Channel 4 female-fronted anthology drama returns with Suranne Jones among the cast.
Intelligence Season 2 (tbc) – David Schwimmer and Nick Mohammed are back on Sky One for more tech-spy comedy.
Pls Like Season 3 (January 24th) – Liam Williams and co. return for another series of the social media-skewering BBC iPlayer comedy
Spitting Image Season 2 (Autumn tbc) – Streaming service Britbox welcomes another series of the puppet-based satire.
State of the Union Season 2 (tbc) – Nick Hornby is creating two new characters who meet up weekly before their marriage counselling sessions for this BBC Two comedy-drama.
The Cockfields Season 2 (tbc) – This Gold original comedy starring Joe Wilkinson and Diane Morgan will return, but sadly, without comedian Bobby Ball, who passed away in 2020.
*Anyone can

Edit/Enhance

this open Space.
---
*We never ask, store or use your personal data - feel free to use our universal open profile Szen(s.user)

during Entry and Publish/Edit any Story/Space

.
---
Tap :

Entry


Login:

s.user


Password:

s.321
---
---
*If You're not ok with openness, you may try our this private/personal platform:
Or You May Use Both openspace and personalspace Simultaneously.
---