scroll for the Space
~
MORE ~
Explore S.
→ Story You're Creating or Missing . . .
Your Space here :
275
people 👁️ing this randomly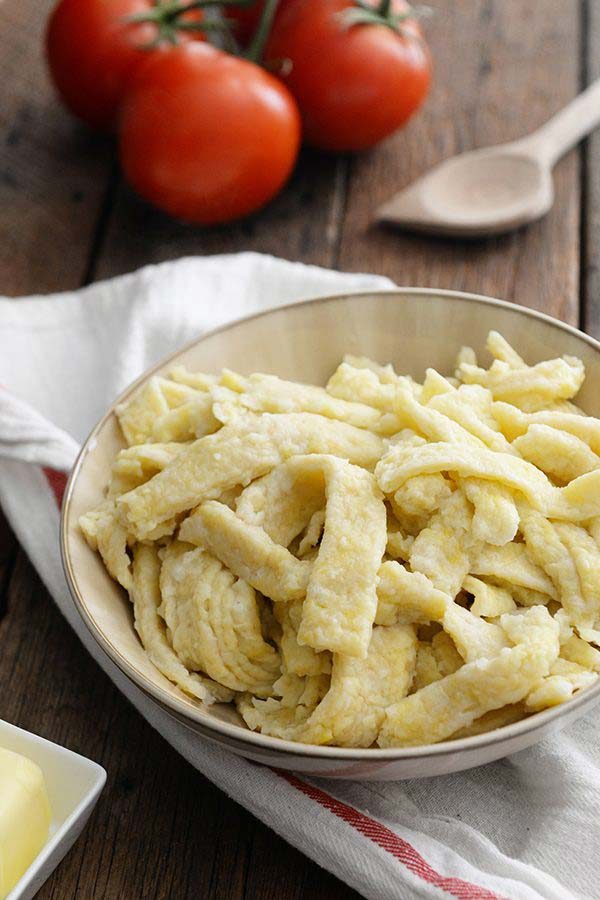 Getting back to basics will help us all Reclaim the Kitchen. Here is one of my family's favorite "save dinner" recipes… Simple Egg Noodles.
Do you remember back in February when I wrote a post about Wolf's "Reclaim the Kitchen" initiative? I've been thinking a lot about that ever since…about why families have been moving away from family mealtime. Growing up, eating at home as a family was the norm. Now? We have over scheduled our lives, and I believe, really over complicated family mealtime.
I know in my house, when we hit the drive through it's because of my lack of planning. Maybe I didn't set the meat out to thaw or forgot to grab the key ingredients for a recipe at the store. Either way, if I don't plan, dinner at home doesn't happen.
The other thing I have a BIG tendency to do is over complicate family mealtime. Especially as a food blogger, I'm always trying new recipes. Sometimes I forget that getting back to basics…returning to those simple recipes we grew up with… will do just fine. There's no need for dinner to be a difficult, complicated, affair. There are so many resources at our fingertips with online recipe tools, magazines and cookbooks, we forget that our best recipes are the ones we rarely turn to… the ones our grandmas, our grandmas grandmas, etc. fed their families with for decades using staple ingredients they had on hand from their gardens and pantries. 
Easy Egg Noodles, one of the simplest recipes I know, is a recipe that has been passed down from generation to generation in my family. You've seen it feature in my Mom's Homemade Chicken and Noodle recipe, but we use this recipe for so much more. Sometimes I just toss them with butter and a little bit of garlic and we enjoy them as a side with chicken. Other times I might throw in some chopped sautéed tomatoes, basil and parmesan and we have a fresh pasta dish for dinner. Either way, this homemade egg noodles recipe is one example of how I get dinner on the table when I forget to plan. It's my way of Reclaiming the Kitchen.
I've also been teaching my kids how to make homemade egg noodles because I want them to understand that delicious food doesn't have to be complicated. Homemade egg noodles are incredibly easy and almost like magic… salt, eggs and flour come together to form something quite delicious!
I'd love for you to head over to Wolf's "Reclaim the Kitchen" website and check out all the incredible ideas they have for how you can take simple steps to changing the statistics surrounding family mealtime. In the meantime. I hope you enjoy this Easy Egg Noodle recipe! It's one of our family favorites.
Easy Homemade Egg Noodle Recipe
This is a recipe passed down from generation to generation in our family – Easy Homemade Egg Noodles.
Prep Time 20 minutes
Cook Time 20 minutes
Total Time 40 minutes
Servings 6
Author Dine & Dish
Ingredients
2 cups all purpose flour plus additional for dusting the board
4 eggs beaten
1/4-1/2 teaspoon salt
6 cups chicken or vegetable broth
Instructions
In a medium sized bowl, whisk your eggs. Add the salt and whisk again. Next, add the flour. Stir the mixture with a fork until flour is completely incorporated and the dough is stiff.

Flour a large bread board / cutting board heavily. Dump your dough mixture out onto the floured board. Knead additional flour into the dough. Unlike pie crust (you don't want to work pie crust too much) you want to continue to add flour to the dough until it is thick and smooth in texture. Just work with it and use your instincts.

Roll out the dough (make sure your board is well floured so your dough won't stick) until very thin. Once your dough is rolled out, using a pizza cutter, slice your dough into thin vertical strips. Make a couple of slices horizontally until your noodles are a desired size.

Bring a large stock pot with broth to a boil. Once boiling, add your noodles to the pot, one at a time, stirring so they don't stick together. Once all of your noodles are in the pot, reduce the heat, and simmer for 20 minutes.
Disclosure: This is a sponsored conversation on behalf of Wolf. All opinions are my own. 
*Anyone can

Edit/Enhance

this open Space.
---
*We never ask, store or use your personal data - feel free to use our universal open profile Szen(s.user)

during Entry and Publish/Edit any Story/Space

.
---
Tap :

Entry


Login:

s.user


Password:

s.321
---
---
*If You're not ok with openness, you may try our this private/personal platform:
Or You May Use Both openspace and personalspace Simultaneously.
---