scroll for the Space
~
MORE ~
Explore S.
→ Story You're Creating or Missing . . .
Your Space here :
312
people 👁️ing this randomly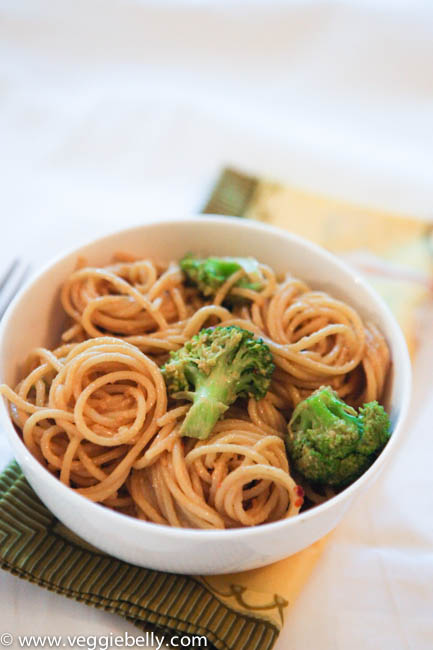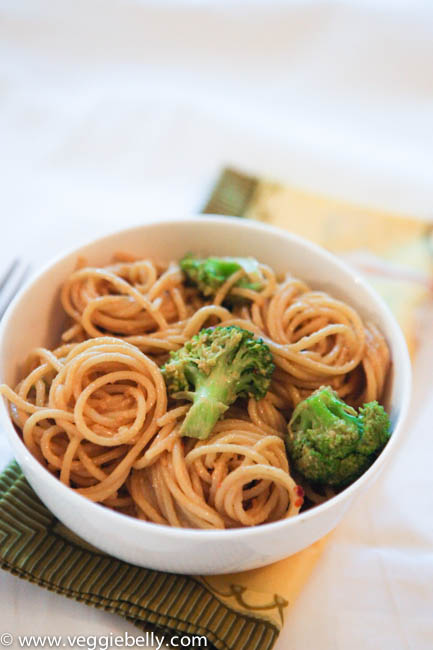 Can you cook pasta? Do you know how to chop garlic? Yes? Then you're in business! This peanut noodles recipe is easy and fool proof! You can make it ahead of time and it will keep well in the fridge for up to two days. Plus, it tastes great warm or cold. This easy peanut noodles recipe is perfect for a quick dinner, packed lunch or picnic.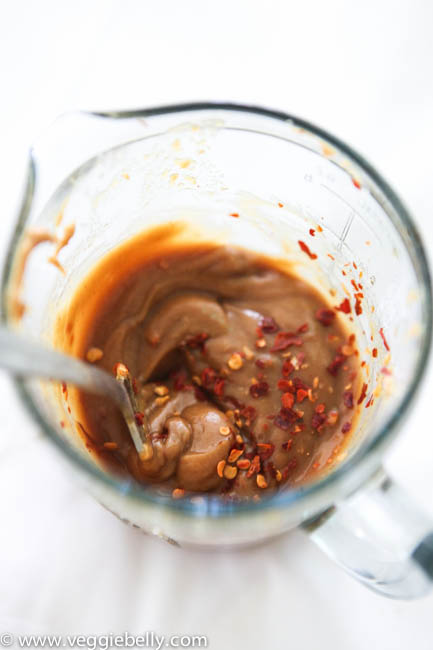 Broccoli is easy to chop, and cooks very quickly, so its perfect in this easy, fuss free recipe. But If you want to add other vegetables to this noodle dish, here are some suggestions. Just make sure the total amount of vegetables is about 3 cups.
– Shredded raw cabbage
– Shredded carrots
– Chopped cucumber
– Red peppers cut into strips
– Bean sprouts
– Wilted kale
– Baby corn
– Fried tofu cubes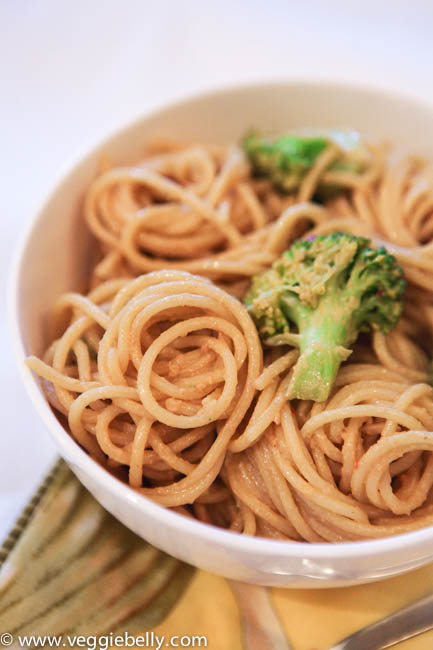 serves about 3
Ingredients
2 cups broccoli florets
8 oz linguine or spaghetti
for the sauce
3 tablespoons peanut butter
2 tablespoons soy sauce
3/4 tablespoon lime juice
1 tablespoon sesame oil. Substitute with canola oil.
1-2 garlic cloves, minced
Crushed red chili flakes, as much as you like
2 tablespoons chopped green onion or cilantro or parsley for garnish
Method
1. In a large pot, bring plenty of salted water to a boil.
2. While water is coming to a boil, work on the sauce. Place all sauce ingredients (peanut butter through red chili flakes) in a bowl. Add 3 tablespoons of water, and whisk everything together till a sauce forms. Set aside.
3. When the water boils, add the broccoli florets and continue boiling till the broccoli is bright green and crisp-tender, about 1 minute. Using a slotted spoon, remove the broccoli from the water and place in a wok.
4. Bring the same water back to a boil. Then add pasta to the water and cook according to package instructions. Make sure you dont over cook the pasta. Drain well.
5. Add the drained pasta to the wok with broccoli.
6. Pour the peanut sauce all over the pasta and toss well. Taste the pasta, if it needs more salt, add soy sauce half a tablespoon at a time, tossing and tasting as you go.
7. Garnish with chopped green onions, cilantro or parsley. Serve warm or cold.
Comments
comments
Tagged as:
asian,
broccoli,
easy,
noodles,
pasta,
peanut butter,
sesame oil,
soy sauce
*Anyone can

Edit/Enhance

this open Space.
---
*We never ask, store or use your personal data - feel free to use our universal open profile Szen(s.user)

during Entry and Publish/Edit any Story/Space

.
---
Tap :

Entry


Login:

s.user


Password:

s.321
---
---
*If You're not ok with openness, you may try our this private/personal platform:
Or You May Use Both openspace and personalspace Simultaneously.
---