scroll for the Space
~
MORE ~
Explore S.
→ Story You're Creating or Missing . . .
Your Space here :
122
people 👁️ing this randomly
Lincoln Daily News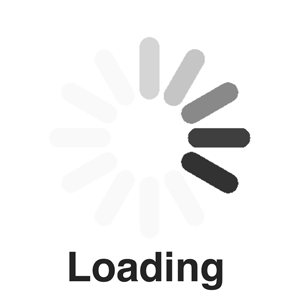 This section includes: State, National, International, Odd, Political, and Science.
This section includes: Business News, Business Directory, Stock Markets, Rural Review, Classifieds, Gas Prices, Fliers & Coupons
This section includes: Community News, Calendar, Announcements, Clubs & Organizations, Spiritual Life, Church Directory, Teaching & Learning, Home and Family, & Obituaries
This section includes: Health News, Entertainment News, This Day in History, Tourism, Out & About, Movies & Videos, Restaurant Menus, Recipes, & Pets
This section includes: Local Sports News, College Sports & Professional Sports News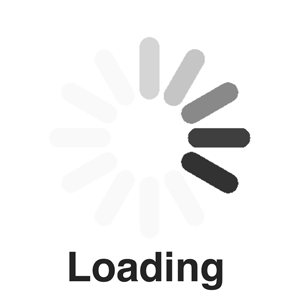 For the latest news, press your refresh key (F5)
Find all local sports reports
on the LDN sports page
The Lincoln Baggers hosted a bags or 'corn hole' fundraiser tournament at the American Legion on Saturday to benefit the American Cancer Society. The gals and guys in the group spent the afternoon competing in teams of two until finally, the top three teams were named at the end of the day.
The Friends and Family Relay Team was on hand for the event. Over $800 was raised for the American Cancer Society.
A portion of the amount raised came from the entry fees paid by each team. Lincoln Bagger Brandon Brosamer presented Karen Hargis with cash that constituted 50 percent of each team's entry fee.
Photo by Nila Smith        [Click on image for larger version]
 Local
IDPH Logan County Surveillance Page – Link
As of:  07/08/22
Logan County Statistics
Cases per 100,000 population –  26.7
State avg./100,000 – 30.9
Covid-19 Diagnosed Hospital admissions – 0
Weekly Deaths reported – 1

Click Magazine (to the left)
LOGAN COUNTY BUSINESS DIRECTORY
Your local source for business listings including cell#, website and email addresses.

Upcoming
Civic Events
click on buttons for
 additional information

CLASSIFIED ADS
(2 Ads)
Autos/Vehicles
(4 Ads)
Employment
(6 Ads)
Garage Sales
(–)
(–)
Misc. for Sale
(1 Ad)
Pets/Animals
(–)
Real Estate
(4 Ads)
Rentals
(1 Ad)
Services
(1 Ad)
| | |
| --- | --- |
| A collection of LDN's finest periodical projects | |

National

Demand, costs in focus as U.S. airlines report earnings

An American Airlines aircraft flies past the tail of a United Airlines aircraft as it lands at Reagan National Airport in Arlington, Virginia, U.S., January 24, 2022. REUTERS/Joshua Roberts

International

Spain to impose temporary taxes on banks, power companies, PM says

Spain's Prime Minister Pedro Sanchez delivers a speech during the state of the nation debate in parliament in Madrid, Spain, July 12, 2022. REUTERS/Susana Vera

Economy

Bostic: Recent inflation data not as encouraging as hoped

 U.S. Atlanta Federal Reserve Bank President Raphael Bostic speaks to reporters at the National Association of Business Economics' annual policy meeting in Washington, U.S. March 21, 2022. REUTERS/Ann Saphir

Markets

Recession worries keep futures under pressure

Traders work on the floor of the New York Stock Exchange (NYSE) in New York City, U.S., June 30, 2022. REUTERS/Brendan McDermid

Money

Bill Ackman to wind up SPAC, return $4 billion to investors

William Ackman, founder and CEO of hedge fund Pershing Square Capital Management, speaks during the Sohn Investment Conference in New York, May 4, 2015. REUTERS/Brendan McDermid

Energy

Oil slides on strong dollar and weaker demand outlook

Pump jacks operate at sunset in an oil field in Midland, Texas U.S. August 22, 2018. REUTERS/Nick Oxford

 Internet  & Technology

Computer chips face toilet paper hoarding moment as shortage turns to glut

Memory chip parts of U.S. memory chip maker MicronTechnology are pictured at their booth at an industrial fair in Frankfurt, Germany, July 14, 2015. REUTERS/Kai Pfaffenbach/

 

 

 

 

 

Area Gas Prices
Regular Gasoline per Gallon

Lincoln

$4.899-5.199

Bloomington
$4.439-4.789

Decatur
$4.389-$4.809

Springfield
$4.49-$4.979

 
*Anyone can

Edit/Enhance

this open Space.
---
*We never ask, store or use your personal data - feel free to use our universal open profile Szen(s.user)

during Entry and Publish/Edit any Story/Space

.
---
Tap :

Entry


Login:

s.user


Password:

s.321
---
---
*If You're not ok with openness, you may try our this private/personal platform:
Or You May Use Both openspace and personalspace Simultaneously.
---