scroll for the Space
~
MORE ~
Explore S.
→ Story You're Creating or Missing . . .
Your Space here :
87
people 👁️ing this randomly
Christmas Jumper Day- December 11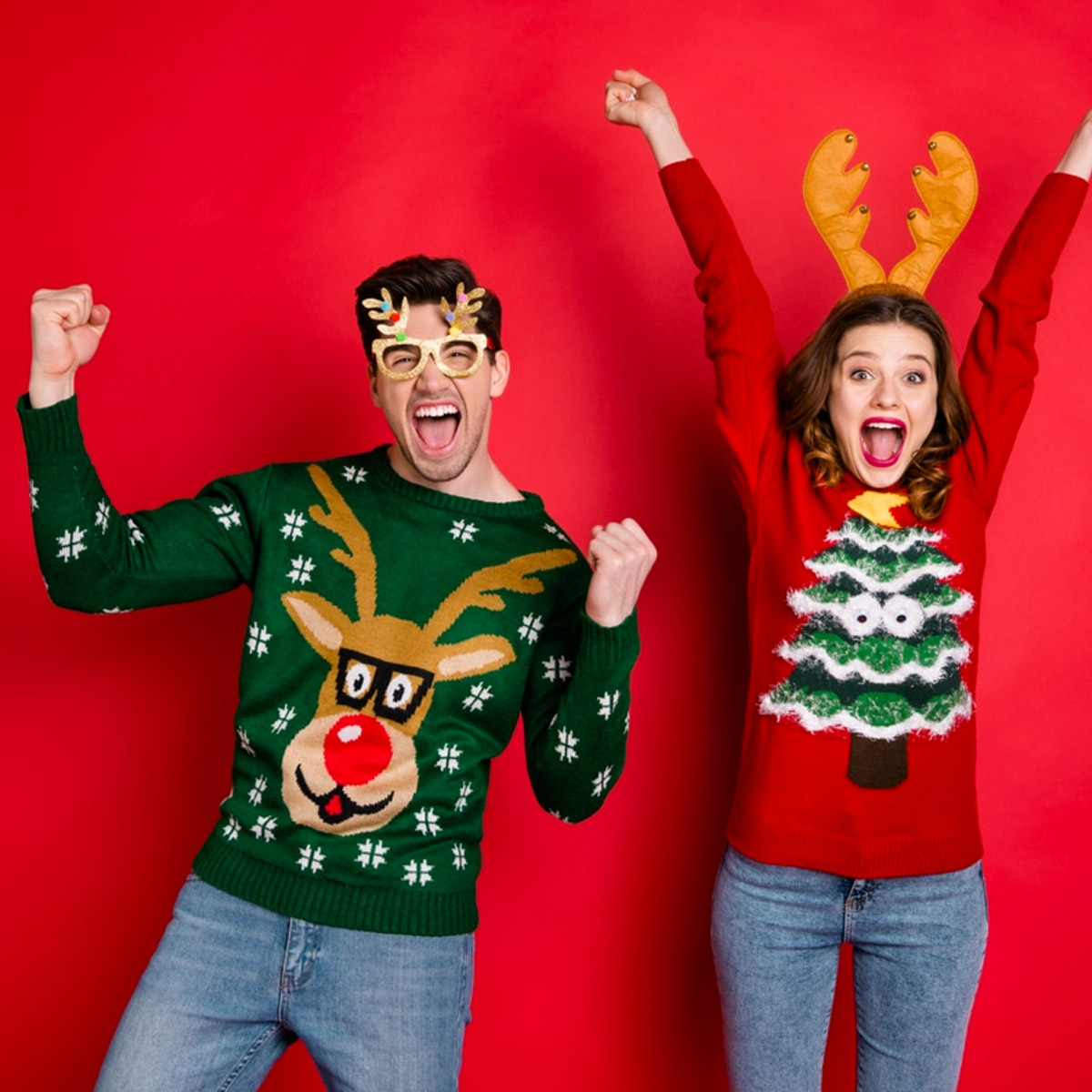 The most magical time of the year brings with it Christmas Jumper Day which will be celebrated in the UK on December 10 this year. From ugly sweaters to cozy mock necks, we can't think of a more fun way to get into the spirit of the season than wearing your favorite Christmas jumper. Better yet, celebrate the joy of giving by raising funds for a great cause on Christmas Jumper Day.
History of Christmas Jumper Day
It really is heartwarming to see everyone from grandparents to colleagues don their favorite and sometimes craziest festive wear on Christmas Jumper Day. While it is always fun to see reindeers, elves, and famous characters from pop culture on clothing everywhere, the day serves a more important agenda. The primary focus of the tradition is to raise awareness and money for children who are in need. 
Christmas Jumper Day was initiated by 'Save the Children' – a reputable charity dedicated to the rights of children, on December 14, 2012. A fundraiser is hosted annually by the organization, in which everyone is encouraged to get involved by wearing creative Christmas jumpers. There is no set date for the holiday but is always celebrated on a Friday a couple of weeks before Christmas Day. 
Over the past eight years, the concept of this day has been embraced wholeheartedly by the entire nation, with many A-list celebrities expressing their support for this cause and some citizens going to great lengths to boost fundraising. 
Donations of a minimum of £2, or a minimum of £1 for children and youngsters, are contributed to the Save the Children organization by people wearing creative knitwear on this dedicated day. The amount is used to aid kids to be healthy, stay nourished with food, acquire education, and change their future!
Christmas Jumper Day FAQs
How much does Christmas Jumper Day raise?
So far, approximately 4 million pounds have been donated to this annual fete, so it is definitely worth taking part in and making it a regular feature of your Christmas traditions. 
How do I donate to Christmas Jumper Day?
You can donate to the cause by heading over to the Save the Children website for further information. You can also register for the event and be the recipient of a free fundraising pack. 
Can you wear a Christmas jumper on Boxing Day?
Of course! We don't see why not. The spirit of Christmas lingers on even after the end of the celebrations. 
How To Celebrate Christmas Jumper Day
Bring out your favorite sweater!

You don't necessarily have to buy a new sweater for this day. You can always dig out vintage items or wear what dear grandmother knitted for you. You can also try jazzing up your attire by adding Christmas motifs and sequins.

Participate in charity events

Christmas brings with it the gift of givin. Donate generously or volunteer in local events if there are any being hosted. Your contributions will definitely make a difference!

Host a Christmas Jumper Contest

Flaunt your brightest sweater or just be comfortable in your tackiest ugly sweater. Whether it is with friends or family, see who has the most remarkable knitwear.
4 Facts About Ugly Christmas Sweaters That Will Blow Your Mind
Oh, Canada!

Vancouver, Canada claims to be the original place of the first ugly sweater party hosted.

Ugly buy.

An ugly Christmas sweater retails for £450 on Nordstorm!

Sweater Weather

The hit song by 'The Neighborhood' helped boost sales of sweaters in recent years.

It's in the name

The term 'ugly sweater' was coined from a dialogue in the movie 'National Lampoon's Christmas Vacation.'
Why We Love Christmas Jumper Day
What's not to love about casual comfy knitwear?

For a long time, Christmas themed attire was considered gaudy and tacky. We are so glad to see the revival of this fashion in recent years! From thrift stores to high-end designers, we love a good Christmas design!

Tis' the season to be jolly, and grateful.

While it is undoubtedly a light-hearted celebration, it is also a time to reflect on our blessings and be grateful for all the good, the bad, and most importantly, the belief in miracles and better things to come.

Making the world a better place, one sweater at a time.

It doesn't take much to impact change. Just the simple act of wearing a sweater and making a donation can bring smiles upon the faces of children and make their lives much better. We are all for a great cause, especially when it is so fun and easy to support!
Christmas Jumper Day related holidays
*Anyone can

Edit/Enhance

this open Space.
---
*We never ask, store or use your personal data - feel free to use our universal open profile Szen(s.user)

during Entry and Publish/Edit any Story/Space

.
---
Tap :

Entry


Login:

s.user


Password:

s.321
---
---
*If You're not ok with openness, you may try our this private/personal platform:
Or You May Use Both openspace and personalspace Simultaneously.
---